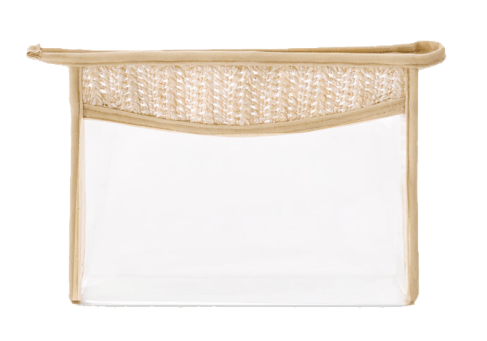 A lovely woven bag
Perfect for storing your beauty essentials
This pretty Woven Cosmetic Bag is big enough (7 in.*5.4 in.*2 in.) to comfortably hold all of your makeup and skincare essentials and offers an easy-to-clean construction.
Cosmetic bag characteristics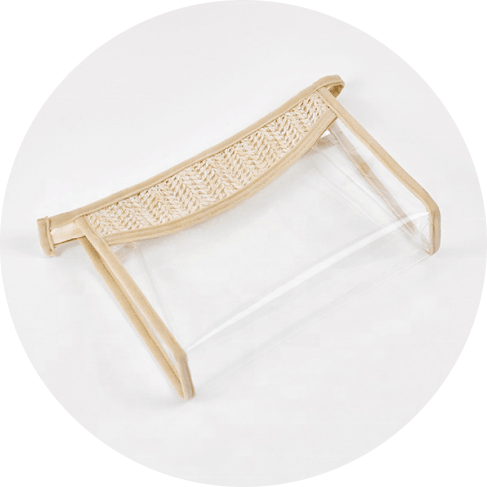 High quality
Crafted with care, this toiletry bag features a sleek construction thanks to transparent PVC material and superior weave fabric.
Easy to take care of
Don't worry about spillage and stains anymore! The plastic material the bag is made of is super easy to clean, and the ziplock keeps all goodies secure.
A perfect travel accessory
If you're looking for something that's exceptionally convenient, look no further than this gorgeous Woven Cosmetic Bag! It's an excellent carrier for your favorite skincare and makeup products. Bring it along on a weekend getaway, and have all your essentials well packed and organized in one place.