Spa-quality grooming
right at home
Experience powerful, safe, mess-free callus removal from wherever you are, without having to step inside a spa. Our Vacuum Callus Remover utilizes a micro-abrasion head that rotates 2000 rpm for high power and maximum comfort for silky-smooth skin feet in one luxurious yet easy-to-use machine.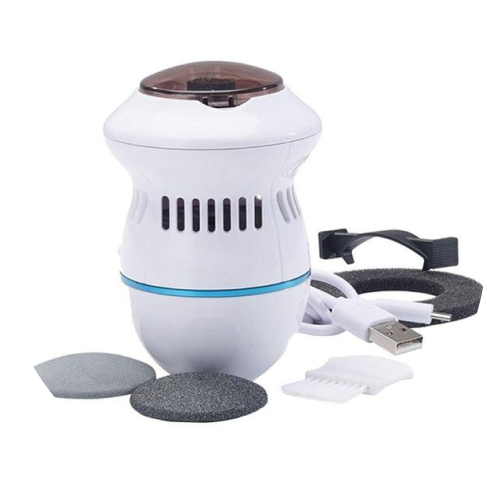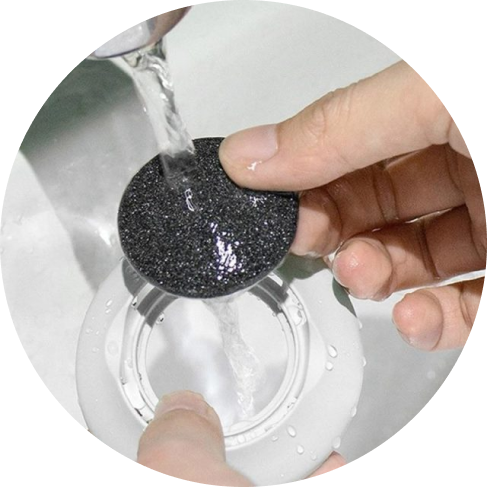 Buff away. Clean up.
All at once.
Yeah, that's right. Unlike other devices that propel dead skin into the air, our high-powered vacuum device collects dead skin right into an internal dust chamber that you can detach and dump out.
Rechargeable for convenient use
Powered with an internal battery, this device can be charged over and over, without need to change batteries. Simply plug in any standard USB charging cord to power up (one is included with your purchase).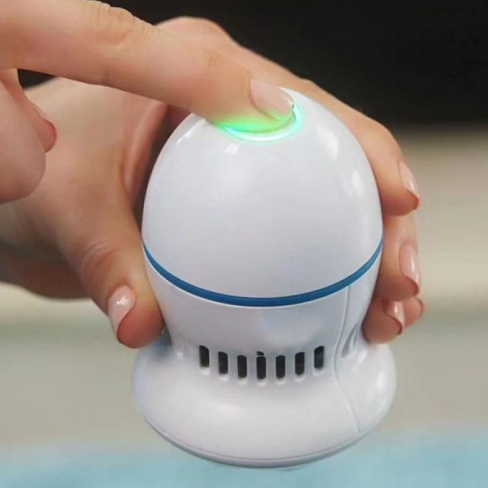 Designed for a safe grip
The ergonomic non-slip handle design of this device ensures safe use, whether your hands are wet or dry. The natural curves of the device body allow you to securely and firmly grip onto the device as its powered on. This ensures your safety while allowing the buffer to make direct contact with your skin for real results.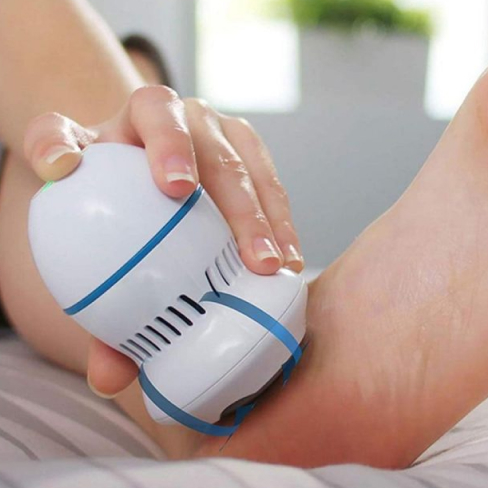 A complete
foot-grooming solution
Smoother, silkier feet are attainable without breaking the bank or requiring a salon visit! Our Vacuum Callus Remover helps deliver results from the comfort of home! With your purchase, get everything you need for convenient, long-term use anywhere you need it. Your order includes:
1 x Vacuum Callus Remover
2 x Emery Pads
1 x USB Charging Cable
1 x User Manual
1 x Cleaning Brush