Hit refresh on freshness
Anytime, anywhere
From dryness to humidity, fight back with a hydrating powerhouse. Say hello to the Lumin Touchless Face Mist. No rubbing in lotion or serum — just spray, and feel refreshed with moist, supple skin.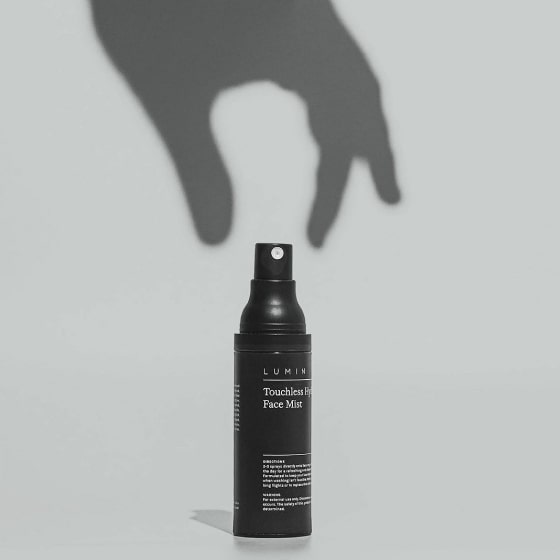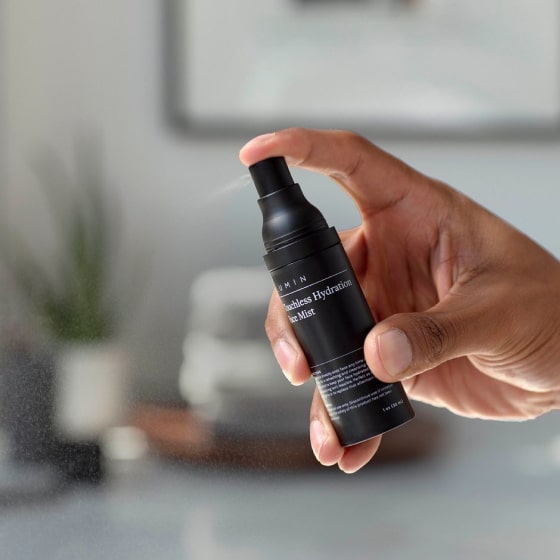 Spritz, spritz, spritz
(It's the sound of refreshment)
Get your dose of H2O
Like a drink of water for parched or irritated skin, the Lumin Touchless Face Mist instantly hydrates whenever you need a pick-me-up.
Ingredients to glow
Discover the refreshment of ginger root, licorice root extract, and green tea extract to soothe angered skin in hot weather or hydrate parched faces in cold, frigid winters.
Doubles as a quick wash
No water and soap? Get a quick clean by generously spraying on our Touchless Face Mist.
Take it to the skies
With one fluid ounce of product, our face mist is carry-on friendly for flights and a great way to stay moisturized in high altitudes.
Premium care,
just for men
Lumin prides itself on quality ingredients that really make a difference. Go from ordinary to extraordinary with the Lumin line of skincare and haircare must-haves for a better, more confident you. Nourish hair and skin with natural ingredients in refreshing, high-performance formulations.