Sleep Comes Easy™ Mineral Bath Salt
Be kind to yourself and your skin with our all-natural bath salt!
We all need a little help getting to sleep. This calming and sleep-inspiring mineral bath is made with essential oils traditionally known for their ability to soothe the body into a sleep state. Inhale the scent and initiate the relaxation process. Breathe deeply and have sweet dreams!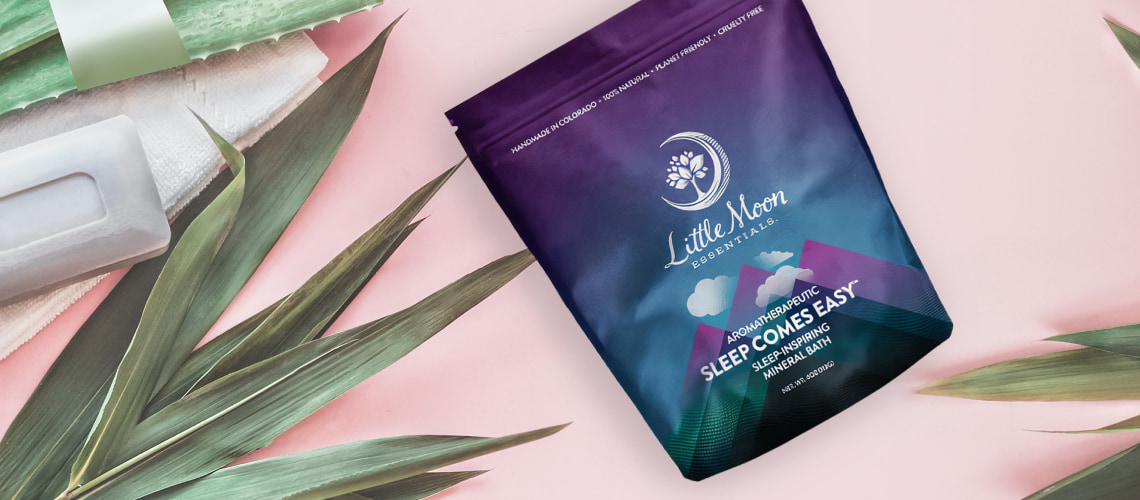 Sleep Comes Easy™: top features
Transform your bath into a calming spa-like experience
100% natural ingredients
Epsom salt, American mineral salt and sea salt, lavender oil, frankincense oil, lemon oil, Roman chamomile oil, bergamot oil, palmarosa oil, vetiver oil, coriander oil.
Made in the USA
Handmade with care in Steamboat Springs, Colorado without the use of machinery, because conservation and environmental needs are our top priority.
Soothing soak
Our Mineral Bath Salt doesn't just smell heavenly – it also works to restore and recharge, inside and out! Suitable for men and women who crave a sound night's sleep, the blend of oils will inspire relaxation and send you off to dreamland.
Vegan and chemical-free
Our Sleep Comes Easy™ Mineral Bath Salt is proudly vegan and cruelty-free. Made with natural ingredients, the formulas are also free of chemicals, preservatives, and parabens.
Details and use instructions
The package holds 4oz of our Mineral Bath Salt. Item's weight is 0.25 lb. Detox by adding a generous handful AFTER entering a warm bath. Swirl by hand to disperse. Enjoy the aromatherapeutic benefits while soaking for 15-20 minutes. Shower or rinse off. Let this Mineral Bath Salt help your body get rid of harmful toxins and revitalize your soul.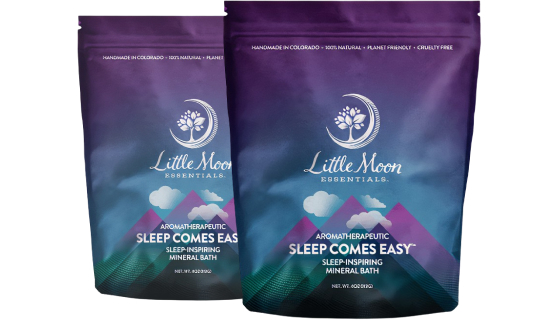 About Little Moon Essentials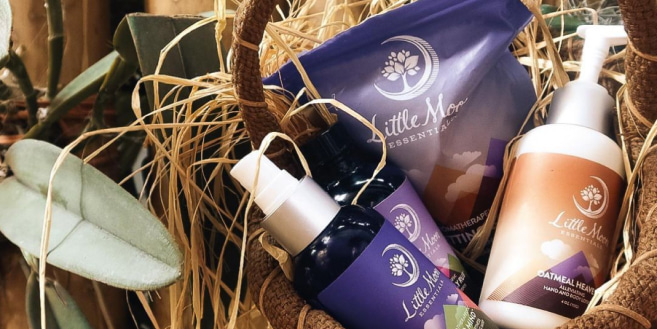 Little Moon Essentials is a bath and body care brand that is devoted to providing high-quality, natural remedies for the body, mind, and soul through aromatherapy. We pride ourselves in our handcrafted process creating formulas with carefully sourced ingredients while using earth-friendly practices. All Little Moon Essentials products are cruelty-free, planet-friendly, and hand made by our team in the USA. Our mission is to provide natural remedies that will improve your physical and emotional well-being, so you can feel your best every day.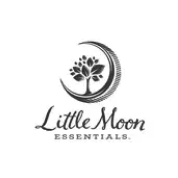 Designed In
Dania Beach, Florida