A delicate accessory
Elevate your style with a classic piece of jewelry
A thin silver cuff bracelet is a timeless women's accessory. It makes you look elegant and classy, and wonderfully accentuates the beauty of a lady's hand.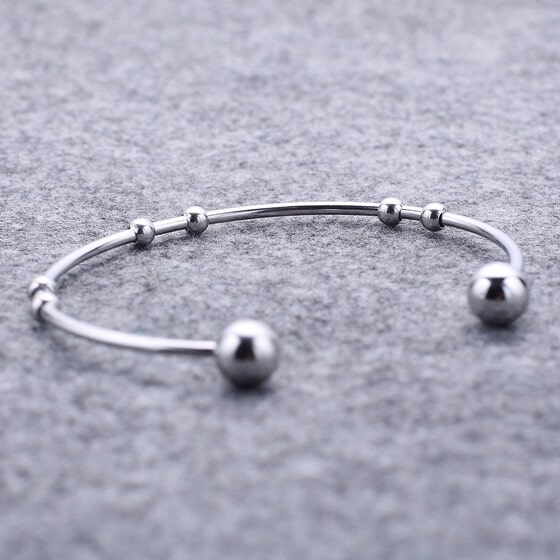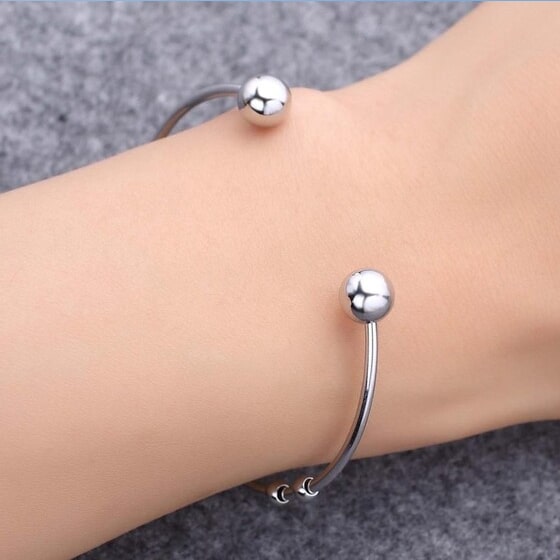 Product details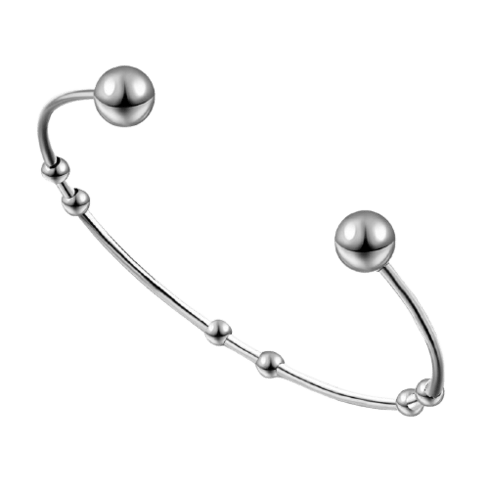 General characteristics
The silver plated bracelet is made of stainless steel. It is an adjustable piece of jewelry with an inner diameter of 2.3 in. and the wire diameter of 0.08 in. The welded steel balls measure 2.3 x 0.08 in. and 0.16 x 0.2 in.
Care tips
Stainless steel accessories don't require any special care. They don't get corroded or rusted. You can wear this bracelet on a daily basis! Keep your bracelet in a cool, dry place. If stained, wash in a soapy water.
It's a perfect gift
A stylish silver cuff bracelet will be a perfect gift for your loved one. Whether it is an anniversary, Valentine's day, birthday, or any other occasion, it is always a good present idea. Wearing this bracelet on her wrist, any woman would feel special and adored.