A special accessory
An amazing accessory that will wonderfully complement your look
This bracelet with butterfly pendants carries a strong meaning and is a great accessory to highlight the gracefulness and delicacy of a lady's wrist.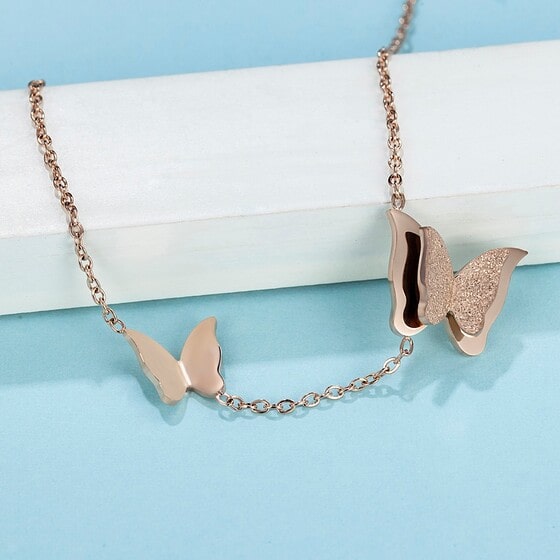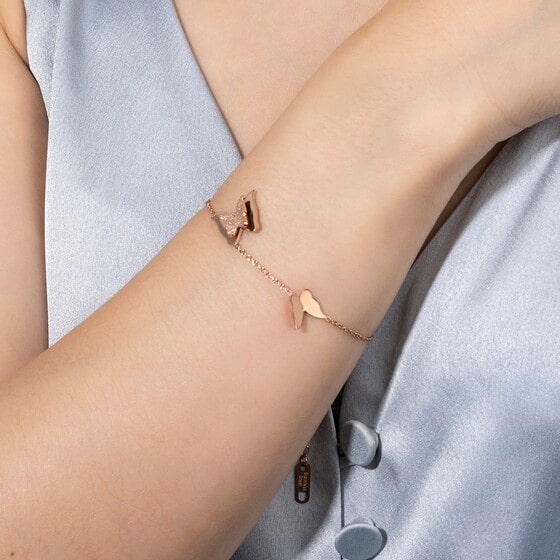 Product details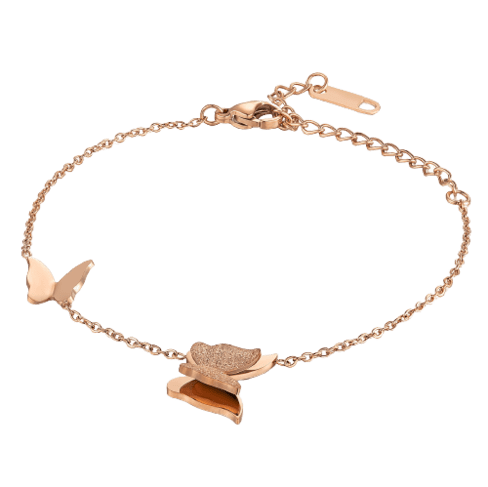 General characteristics
The bracelet is made of stainless steel. It is an adjustable piece of jewelry composed of a flat brass cable chain and connected with a lobster clasp. The bracelet in the golden rose tone is 5.5+2 in. long. The butterfly sizes are: 0.43 in. in height and 0.55 in. in width, 0.35 in. in height and 0.39 in. in width. Weight: 0.14 oz.
Care tips
Stainless steel accessories don't require special care. They don't get corroded or rusted. So, feel free to wear this bracelet every day. Keep a bracelet in a cool, dry place. If stained, wash in a soapy water.
Gaudy as a butterfly
A lovely design of a butterfly charm bracelet won't leave a woman indifferent. A butterfly is believed to be a symbol of change. So, wearing a butterfly pendant means that you're a person who can easily adapt to changes. Wear this bracelet to look forward to new beginnings.