Make your regular outfit look fancier
The right piece of jewelry is a great addition to any look. A rose gold bracelet with a shell pendant is an elegant accessory that will perfectly highlight your wrist and make you look graceful and stylish.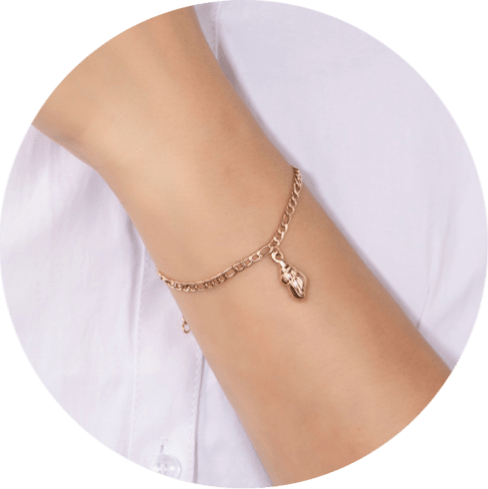 Product details
Bring summer into your life
Nothing complements a summer outfit like a piece of shell jewelry. This thin rose gold bracelet with a shell charm will remind you of seaside vacations, clear blue water, and scenic beaches. Let those summertime memories always stay with you!
The charm meaning
A shell charm holds a deep meaning. It's a symbol of birth, good fortune, and resurrection. As protective shields, seashells provide relief from stress and anxiety and offer comfort. Shells also represent positivity, prosperity, and balance.
Care tips
Good news for you: stainless steel jewelry doesn't get corroded or rusted. So, feel free to wear this bracelet every day. Keep your bracelet in a cool, dry place. If stained, wash in a soapy water.
General characteristics
This elegant bracelet is made of stainless steel. It is 8.3+4 in. long and 0.12 in. wide. The chain is connected with the lobster buckle of 0.3 in.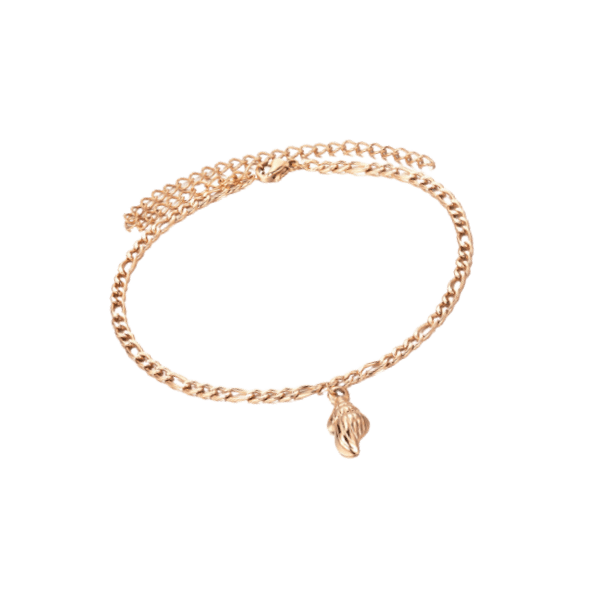 It's a perfect gift
A rose gold bracelet with a shell pendant is an ultimate present for women. It is beautiful, meaningful, and fun. It is suitable for women of any age and looks great with any outfit: classy, beach, or casual.