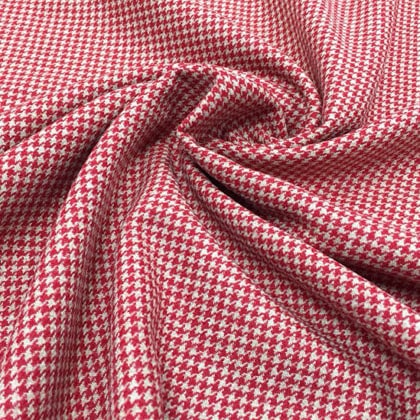 Striking classic pattern
The Red Houndstooth Nylon Ribbon Collar is a ton of fun with its fresh pattern of red and white houndstooth. This collar is the perfect fit for any stylish, trendy pup.
Made with your pet's comfort in mind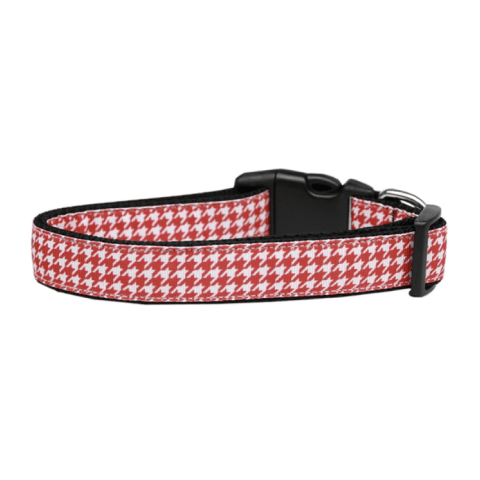 Jazz up your dog's look
This 3/8″ wide adjustable dog collar features a red and white houndstooth pattern. Made of durable nylon for your pet's comfort, it comes with a high-quality ribbon overlay design.
Safe & convenient design
This collar fits a neck size from 10" to 14" and features a quick-release buckle and a high-quality metal D-ring that seamlessly attaches to any dog leash.
Quality, care, and precision
With this collar, you can be sure that your pet is wearing a product that was made with attention, care, and precision. This creative ribbon design expresses your taste, combining function and style in a durable, long-lasting product. Please measure your dog's neck prior to purchasing to ensure you're choosing the right size.
About Mirage Pet Products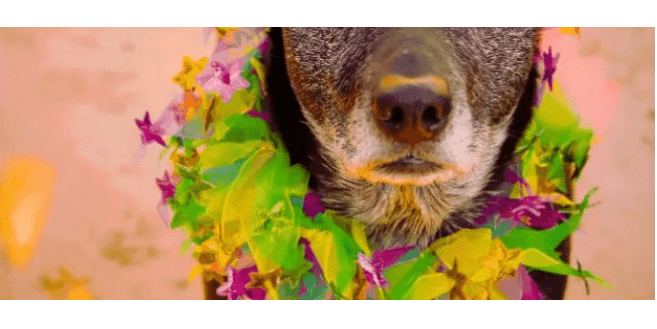 Mirage Pet Products got it's origins in El Monte, California in 1957 at a belt factory. A belt customer brought in a dog collar and requested that the belt factory add some crystals. The rest is pet industry history. Six generations of family have helped make Mirage Pet Products what it is today. Focusing on quality over quantity, we make as much as we can in our small factory in southern Missouri and we sure have a lot of fun while doing it!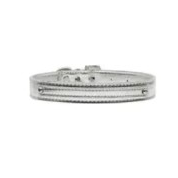 Designed In
Mount Vernon, Missouri