Your new favorite accessory
An eloquent piece of jewelry
The bizarre shape of the earrings together with its delicate details and bright color will add the ultimate modern touch to your regular look.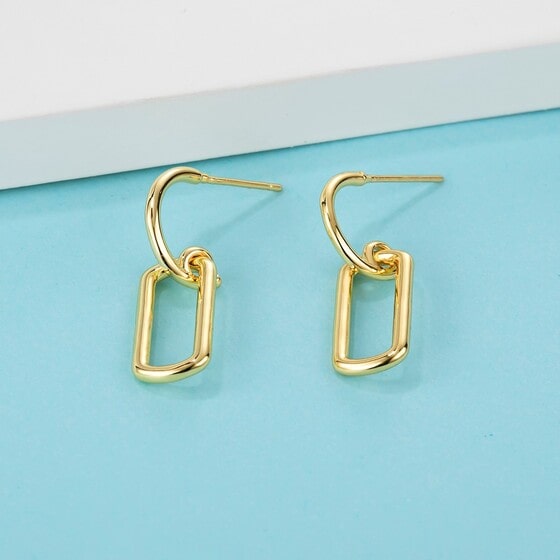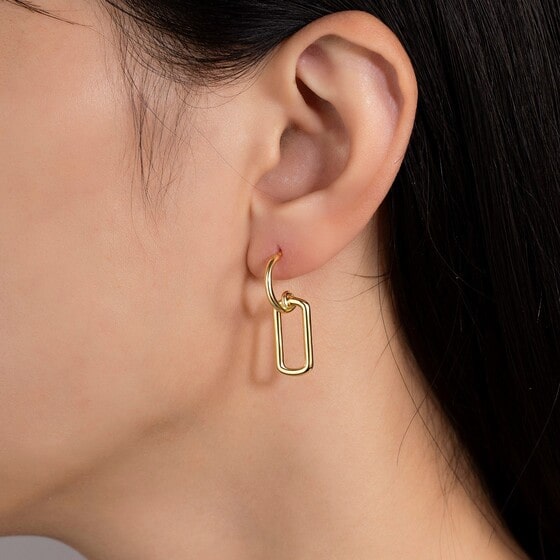 Your new favourite jewel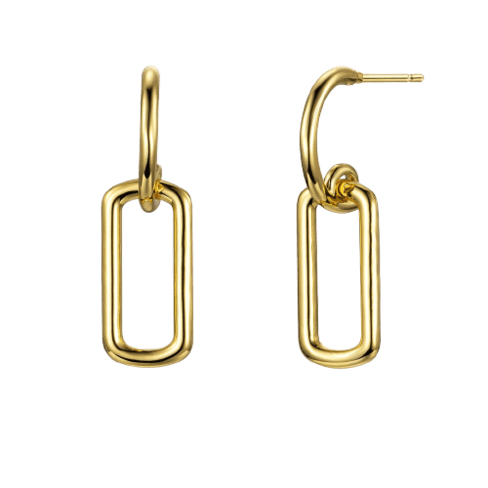 Earrings details
These copper stud earrings have a lovely golden tone. The ear pin length is 0.4 in. The rectangular fitting size is 0.7 in x 8.3 in, and the size of the C-type fitting is 0.5 in x 0.04 in.
Care tips
Copper jewelry doesn't require any special care. If stained, wash the earrings in warm soapy water or polish with a soft cloth. To prevent your skin from turning green, coat them with clear nail polish.
A gift that lasts forever
The rectangular golden earrings make a wonderful gift for any occasion. Giving your loved one these stunning earrings will show them your love and commitment. Any woman will feel beautiful and desired wearing this accessory. Besides, it can be enjoyed for a lifetime.