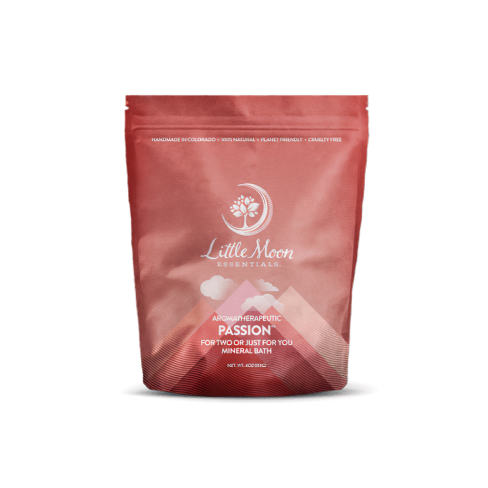 Cupid's choice
For two or just for you mineral bath
Apart from being a beautiful, ruby-colored bath salt with rose and safflower petals that float atop the sensual waters, Passion Mineral Bath Salt also moisturizes skin with 100% natural ingredients.
Mineral bath salt instructions and details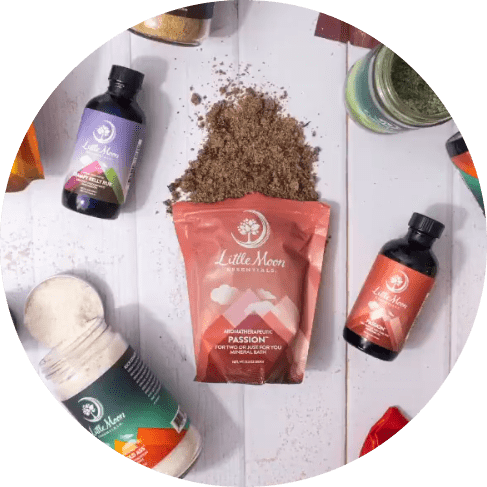 How to use the bath salt:
• Add a generous handful AFTER entering a warm bath.
• Swirl by hand to disperse.
• Enjoy the benefits while soaking for 15-20 minutes.
• Rinse off.
The benefits of the bath salt:
• Aphrodisiac aromatherapeutic experience.
• Spicy and sensual.
• Leaves your body feeling soft, moisturized, and emotionally connected.
Experience a new sensation and boost your energy
Soaking in a Passion mineral bath will excite and nourish you into renewed energy so your body can respond with emotion! The bath salt features all-natural ingredients, such as cinnamon, patchouli, and tangerine that help create a flavourful state of relaxation and enticement.
About Moon Essentials
Little Moon Essentials is a bath and body care brand that is devoted to providing high-quality, natural remedies for the body, mind, and soul through aromatherapy. We pride ourselves in our handcrafted process creating formulas with carefully sourced ingredients while using earth-friendly practices. All Little Moon Essentials products are cruelty-free, planet-friendly, and hand made by our team in the USA. Our mission is to provide natural remedies that will improve your physical and emotional well-being, so you can feel your best every day.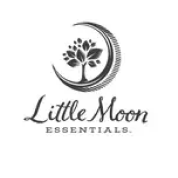 Designed In
Dania Beach, Florida