Your gluten-free, vegan, and GMO-free dye
What's a better way to celebrate the newborn spring and show how much you care for the environment than by opting for safe, natural dyes for your Easter eggs? Made from fruits, herbs, and veggies, this dye includes no petroleum products whatsoever, being a perfectly safe and eco-friendly choice.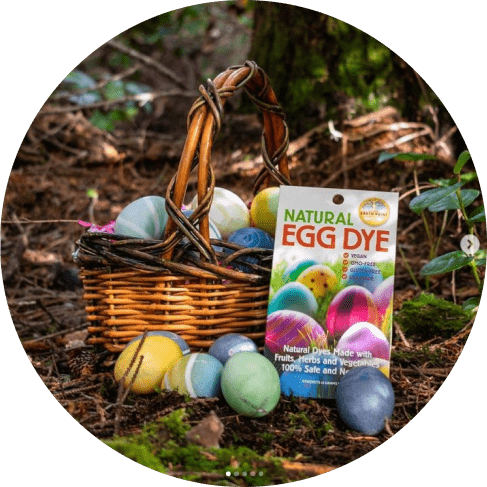 What's in the package?
Here's what this Natural Egg Dye is all about:
4 colors of natural dye
Use the colors as they are, or mix them together for even more exciting – and food-safe! – colorful combinations.
Fun and easy use
Pour the powdered dye into 1/2 cup of hot water and place eggs in this solution for 10-20 min. It's that simple!
Plain and simple ingredients
This non-toxic dye is made of pure, natural herbs & vegetable extracts (spinach, purple carrots, turmeric, beets, and red cabbage).
An extra source of inspiration
For added fun, the kit goes with an instruction sheet featuring a collection of fabulous "Creative Egg Art Ideas".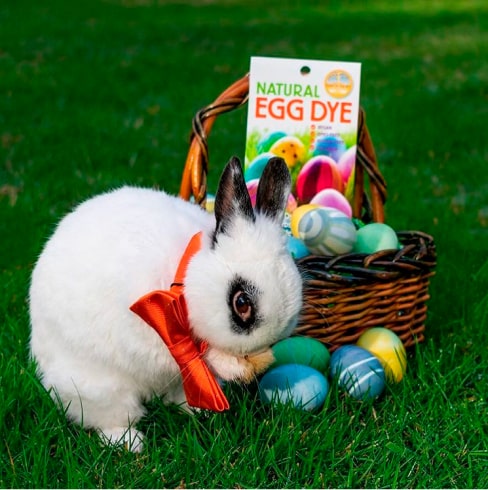 Your all-natural egg dye
Made in the United States of America with love, these non-toxic eco-friendly egg dyes (4 packets, 3 grams each) gently follow the ages-old tradition of using all-natural ingredients for coloring and dyeing. Safe and exceptionally easy in use, this kit makes a wonderful gift to your eco-conscious closest ones – and to yourself, of course!
About Natural Earth Paint
Natural Earth Paint was born from the mind of a professional artist, mom and environmentalist.
After deep research on ancient paint making recipes and studied Renaissance techniques, coupled with extensive experimentation and testing, Natural Earth Paint began to blossom.
Over the past 10+ years, we've developed a full line of children's products, natural face paints, fine art supplies and the world's first all-natural, non-toxic varnish.
Natural Earth Paint products are made in small batches in our solar powered facility, with natural earth pigments, organic binders and ingredients.
We hope you enjoy creating memorable art with our products which we bring to you, with love and a passion for a better, brighter world.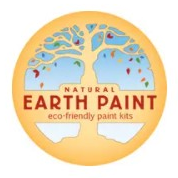 Designed In
Ashland, Oregon