An accessory that complements your style
If you'd like to put on some charm and elegance to elevate your outfit, then consider adding this gold Dagger Pendant necklace to your accessory collection.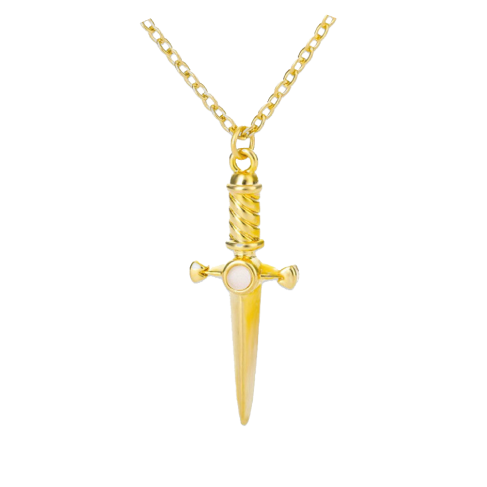 Create a trendy look
An exquisite piece of jewelry
Necklace details
This fashionable gold-toned necklace is made of brass. Length: 16 in. Type of chain: cable.
Easy to take care of
Keep the necklace in a cool, dry place. If needed, dry with a slightly wet soft cloth.
Little details for irresistible glam
Inspired by classic jewelry, this stunning necklace can add a dignified touch to your daily looks. Wear it with both classic and casual outfits.
High quality
Brass jewelry possesses high corrosion resistance. It's a strong, durable, and long-lasting metal. So, feel free to wear this necklace every day!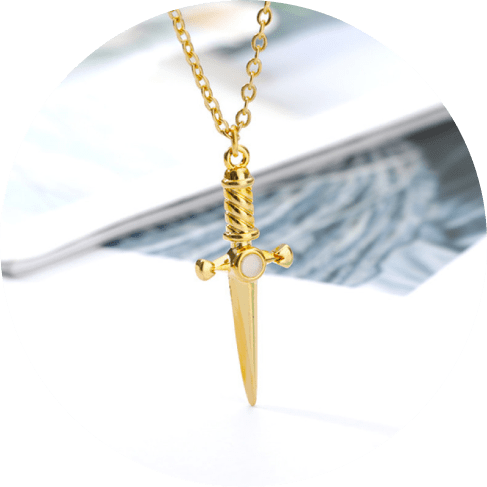 A thoughtful gift
An appealing and unusual design of the Dagger Pendant Necklace is suitable for many occasions. The dagger is a symbol of sacrifice and bravery. By giving your loved one the Dagger Pendant Necklace, you offer them protection. This symbol is believed to guard from harm and negative energies around.