When you have nothing to prove
There's plenty of watches on the market. Big, small, with diamonds, without diamonds, minimalistic or flashy. But finding a witty one is quite a task. Not anymore!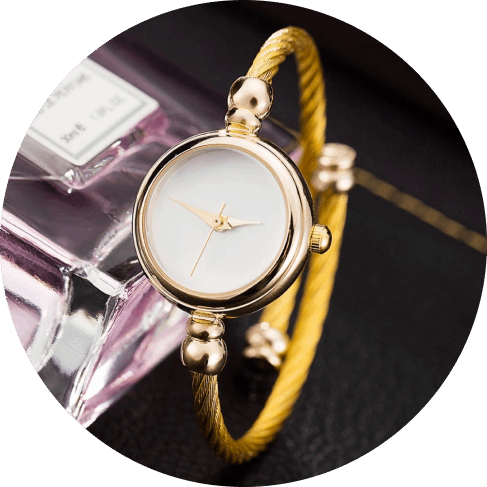 Petite and sweet
A feminine, soft, and airy accessory for women
Luxury of subtleness
The braided strap tastefully accentuates the small dial. It looks like a vintage bracelet, but it actually is a watch. It's minimalistic, yet chic.
Made from the trusty zinc alloy
This alloy is extremely corrosion-resistant and long-lasting. Your joy and grace will linger for a long time! Enjoy the durability!
3 bar water resistance
It means that the watch is resistant to splashes and mild water damage. Showering or bathing with it, however, will harm the watch.
Product specifications
Strap length: 8.66'' Strap width: 0.78''
Dial diameter: 0.86'' Case thickness: 0.31''
Certifications: CE & RoHS
Find the best adjustment!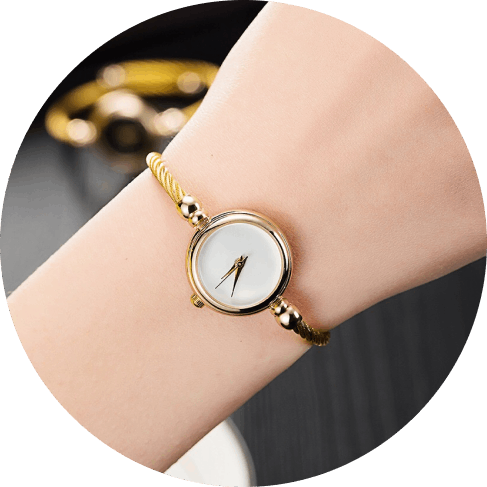 Enjoy the carefree vibes
This watch is an embodiment of carefreeness. Simple, light, and airy design adds a bit of ease and flow to your look, preventing it from being heavy or extra serious. If you need something easy and subtle – that is a find for YOU.