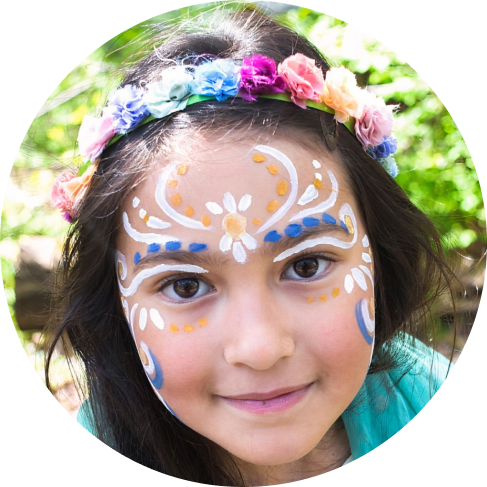 Mini Natural Face Paint Kit
Explore face painting fun for dress-ups, festivals, theater, circus, or parties – or that child that would love to play makeup without all the nasties. Made with natural ingredients like organic shea butter and castor seed oil, these paints are durable AND wash off easily with water and nothing more.
Natural non-toxic eco-friendly fun!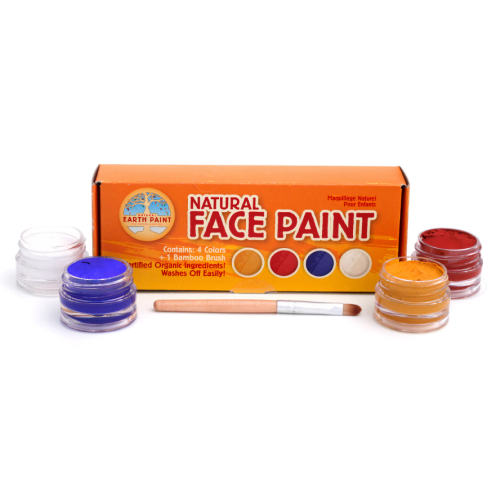 100% safe on skin
These Natural Face Paints are certified non-toxic and free of nanoparticles, heavy metals, parabens, phthalates, formaldehyde, and petroleum-based dyes. You can easily wash them off with water.
All the essentials
The kit contains 4 natural face paints (red, yellow, blue, and white) and 1 bamboo makeup applicator. Suitable for all ages. Dimensions: 5″ l x 2″ w x 1″ h. Weight: 0.35 lb.
Ingredients
Hand-crafted in Oregon, USA.
Distilled water, natural clay & mineral pigments, organic castor seed oil, certified organic beeswax, certified organic shea nilotica (Fair-trade Shea butter), glycerin (derived from coconut oil), cetearyl alcohol (derived from natural vegetable oils), carrageenan seaweed, olive-mulse (an olive-based emulsifier), and 1% optiphen (a formaldehyde-free and paraben-free preservative).
About Natural Earth Paint
Natural Earth Paint was born from the mind of a professional artist, mom and environmentalist.
After deep research on ancient paint making recipes and studied Renaissance techniques, coupled with extensive experimentation and testing, Natural Earth Paint began to blossom.
Over the past 10+ years, we've developed a full line of children's products, natural face paints, fine art supplies and the world's first all-natural, non-toxic varnish.
Natural Earth Paint products are made in small batches in our solar powered facility, with natural earth pigments, organic binders and ingredients.
We hope you enjoy creating memorable art with our products which we bring to you, with love and a passion for a better, brighter world.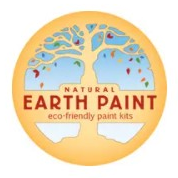 Designed In
Ashland, Oregon