We found your new favorite wristlet
This wristlet is made of natural raffia with embroidered design and vegan leather strap. Wear it with a wispy dress, jeans, and a tee, or take it on a getaway!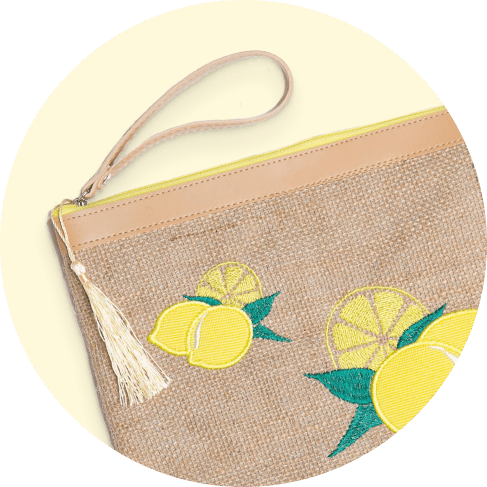 Perfect on-the-go companion
Carry essentials confidently
Extra security for your valuable essentials
This fabulous zipper closure wristlet features a charming lemon print. Stay organized and chic!
More than just beautiful
It's beautiful and functional at the same time – keep everything you need right where you can find it, including your smartphone and passport.
Designed for everyday use
Features a durable high-quality vegan leather strap for convenient carrying. Ideal when it's time to let off a little steam and be carefree!
Just the right size
The Marina wristlet is measured 10" x 7.5", so it can be easily kept in your purse, backpack, or travel pack.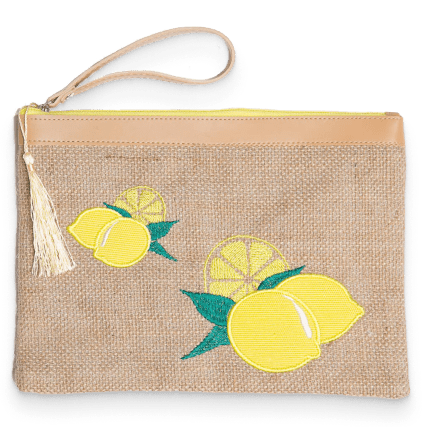 For running around town or a night out
Wristlets are usually brought out for fun occasions, like concerts, vacations and shopping days with friends. Ideal for travel, business as well as everyday use. It also makes a thoughtful gift for your loved one.
About Top It Off
Top it off in style! From accessories to apparel, Top it off bring new twists on classics styles at a price point she will love! Our Spring Summer 2021 Collections includes our wrinkle-free Travel Collection in colorful prints, as well as tunics and coverups, scarves and wraps – everything she needs for effortless chic.
Our Fall Winter 2021 Collection has everything she needs for every gal on her list! From scarves, hats and gloves, to wraps, ponchos and ruanas, and easy-to-wear dresses and cozy vests and pullovers, Top it off brings easy and affordable style for Fall and Holiday.
Cheers,
Karena & Elizabeth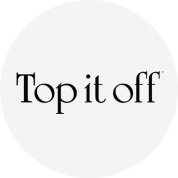 Designed In
Boston, Massachusetts