A lovely reminder
Elegance at its finest
Wear this beautiful Love Anklet as a reminder that love is infinite and boundless. It surrounds and fills you wherever you go.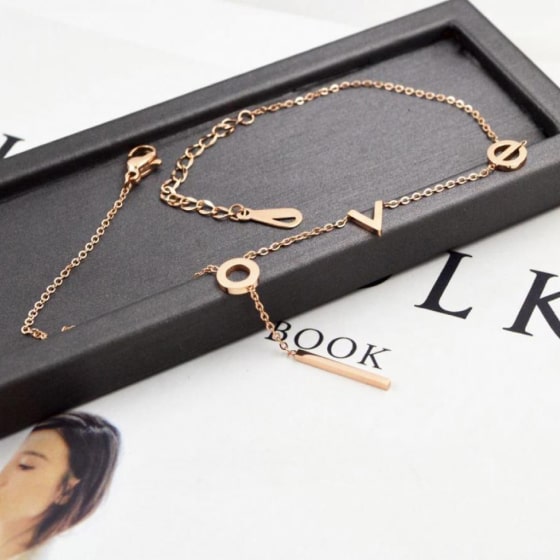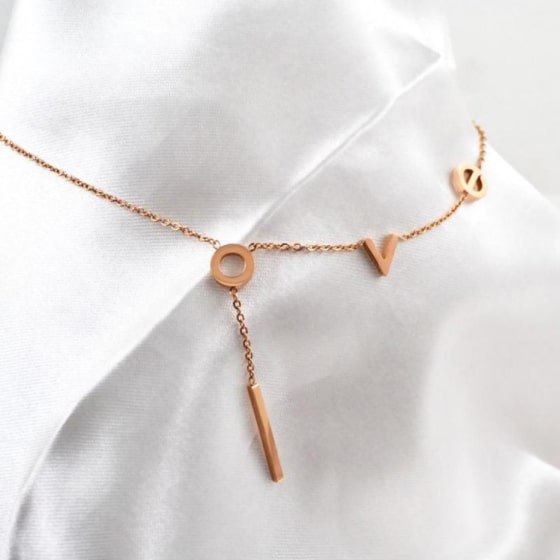 An accessory of your dreams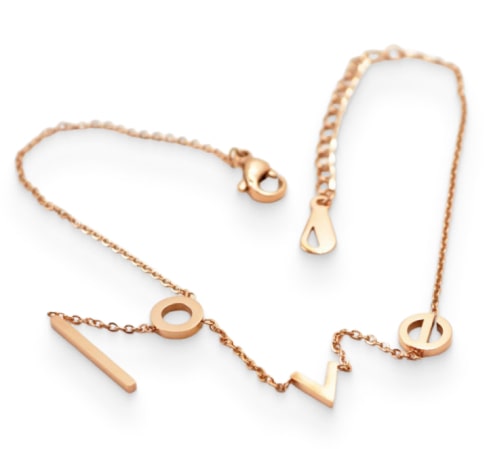 Anklet details
This stainless steel anklet has a pretty rose gold tone. The letter "L" is hanging, letters "O", "V" and "E" are a part of the chain. Length: 7.9 in. + 2 in.
Care tips
Good news for you: stainless steel jewelry doesn't get corroded or rusted. That's why you can wear this anklet every day. Keep it in a cool, dry place. If needed, wash in soapy water and dry with a soft cloth.
A marvelous gift
An anklet is not a common and obvious piece of jewelry that every girl is used to receiving. This makes it a surprising, fun, and unique gift. A graceful Love Anklet will become a perfect addition to a lady's jewelry collection! Besides their exceptional beauty, anklets are believed to have protective and healing powers.