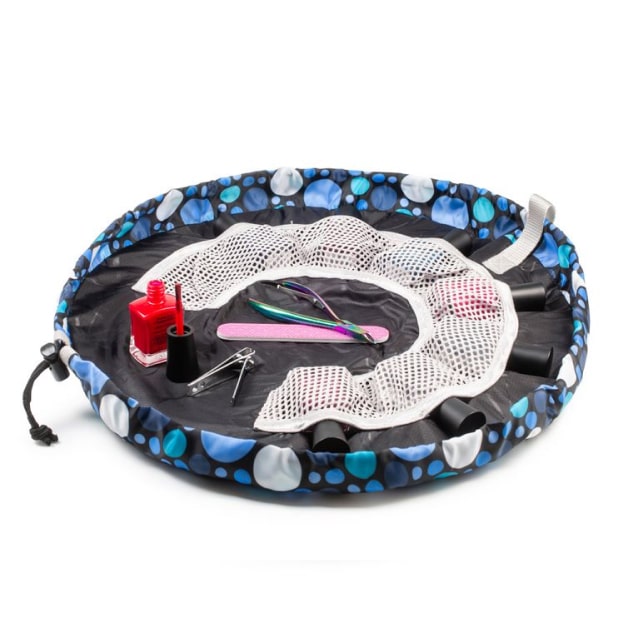 An easy, lightweight storage solution
Get your nails fab on the go. Store all your polishes, emery boards, and clippers in our easy Lay-n-Go 18" NAILSPA Cosmetic Bag, for a compact, drawstring-powered beauty bag.
Your nail essentials, in one place
From road trips to flights
Never let your color fade or nails look busted. Allow our space-saving cosmetics bag to hold your nail must-haves all while using less space and bulk.
Generous circumference
With 18" of storage ground to lay down your tools, colors, and nail art, never sacrifice your nail care on trips again.
Stay in place, little ones
Our bag features eight elastic mesh pockets to hold your favorite polishes soundly in place.
No more counter drops
The raised lip of our beautiful storage bag ensures your colors, clippers, and tools never fall off the counter from your bag.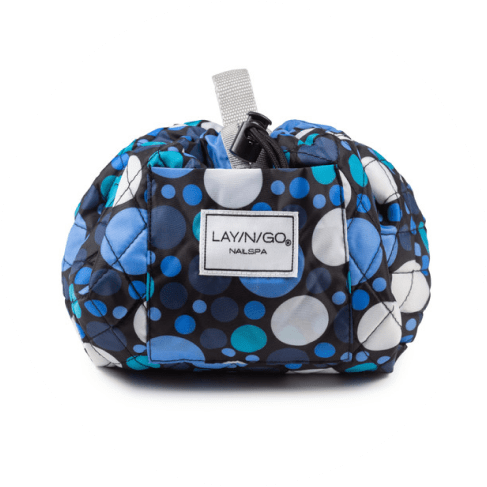 Clean up is a cinch
The Lay-n-Go 18" NAILSPA Cosmetic Bag is machine-washable and wipeable with cleaning cloths for a sanitized workspace.
Bubbles of fun
The fun multi-blue-hued bubble pattern of our bag (with a cool black interior) makes it the perfect eye-catching storage solution for your travels.
Inspired by real-life needs
Innovative organization
Love to play and have fun but hate the hassle of cleaning up? That's why the Lay-n-Go brand set out to make personal and at-home storage less of a drag — with an easy, drawstring design that stores everything in a flash.