Nourish and recover
Better hair starts with added help
Don't leave strands hanging after using our Keratin Recovery Shampoo; pair it with our Keratin Strengthening Conditioner to further stimulate hair growth and strengthen follicles for a stronger, sturdier head of hair.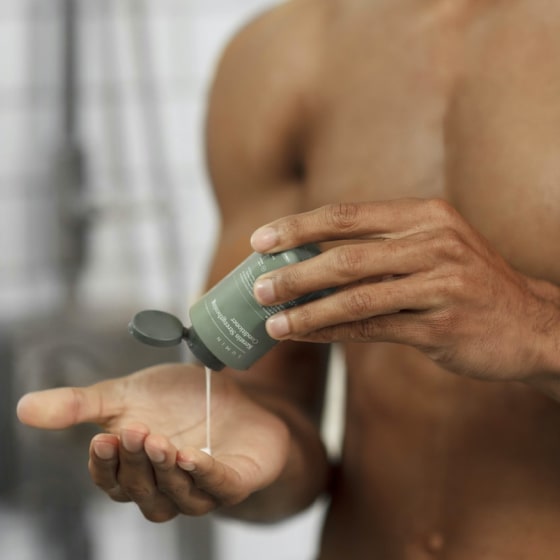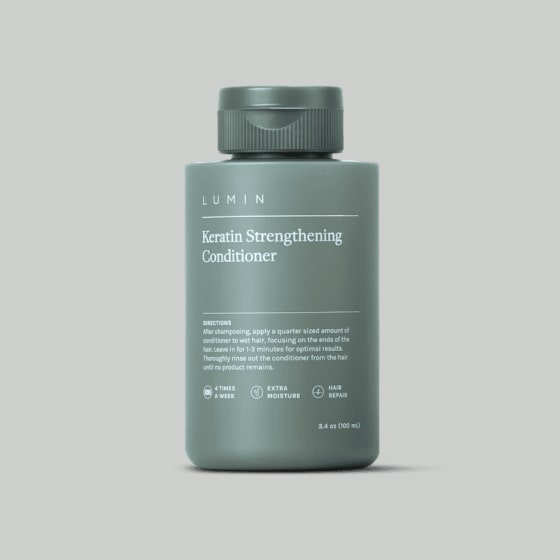 You've got this
Just maintain daily use
Calm + soothe + fortify
Less hair loss awaits when you follow up your shampooing with our keratin-rich conditioner, loaded with jojoba oil and green tea extract to help.
Repair and stand up again
Think of a conditioner like a moisturizer for your hair. After cleaning with shampoo, lock in goodness with a conditioner. All the goodness of this Lumin standout will help your hair look better in no time.
Replenish for a better scalp + strands
After shampooing, apply a quarter-sized amount and massage into your scalp and focusing on your hair ends. Leave in for up to three minutes for deeper nourishment.
Do it all
From hair damage to hair loss and a dry, itchy scalp, the natural ingredients of this formulation help fight all the bad and leave you with all the good.
Premium care,
just for men
Lumin prides itself on quality ingredients that really make a difference. Go from ordinary to extraordinary with the Lumin line of skincare and haircare must-haves for a better, more confident you. Nourish hair and skin with natural ingredients in refreshing, high-performance formulations.