Designed for ultra-modern looks
The eccentric shape of the earrings together with their exquisite details and bright colors makes this geometric pair an effortless way to get a cherry-picked look.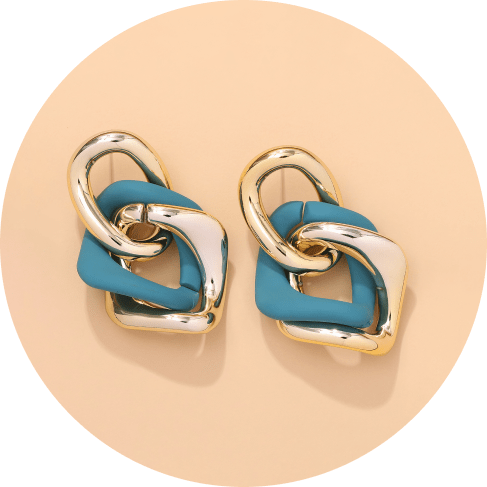 Be glamorous!
Earrings details
Color: gold/turquoise. Material: metal alloy. Size: 2.05 in.*1.3 in. Weight: 0.35 oz.
Easy to take care of
Store the earrings in a flat box to avoid accidental scratches. If stained, wash in soapy water. Wipe with a soft cloth after every use.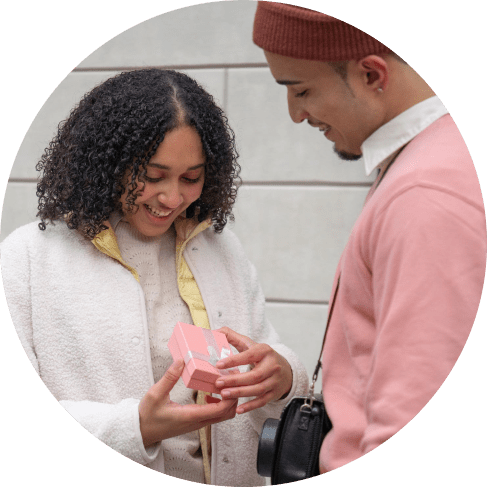 An excellent gift
Smooth metal is molded into sharp geometric shapes, resulting in a swinging design that conveys quiet confidence. It is a great present that won't leave any woman indifferent! Make your loved one feel bold and desired. She'll be turning heads as she walks by!