Hard workers deserve love, too
You use your hands and feets everyday for everything, and besides your brain and heart, they're two of the hardest-working parts of your body. So make sure to show some love to dry, rough skin with our Honey and Spirulina Hand and Foot Salve.
For when times get rough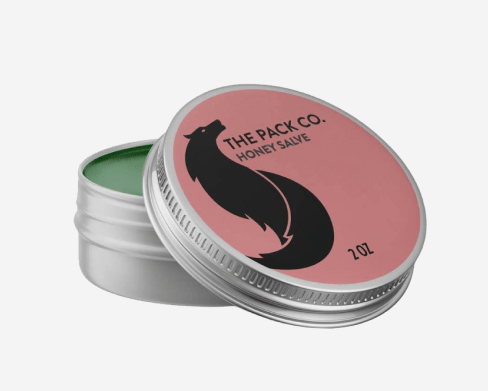 Soften + nourish
Nature's all-stars like shea butter, candelilla wax, and raw honey help soften and moisturize even the toughest and driest of skin.
Warm up + apply
Using this salve is simple…just scoop out a pea-sized amount and warm the product up in your hands. Apply wherever you need some softening help.
Hand-crafted by humans
The Pack Co. is dedicated to earth-friendly, sustainable products that use all natural ingredients to give you beauty that is healthy and beautiful — all from sunny Los Angeles, California. Discover all face and body care items from this eco-clean lifestyle brand.