An eye-catching choice
A lovely, adorable, all-purpose bandana
A lovely, adorable, all-purpose bandana Whether you're looking for accessories for men or women, the Hamsa & Dots Bandana in Red color is a timeless fashion item that will make a glorious addition to your wardrobe. Don't miss out on the chance to update your look with such a classy clothing article that puts you in a limelight in no time!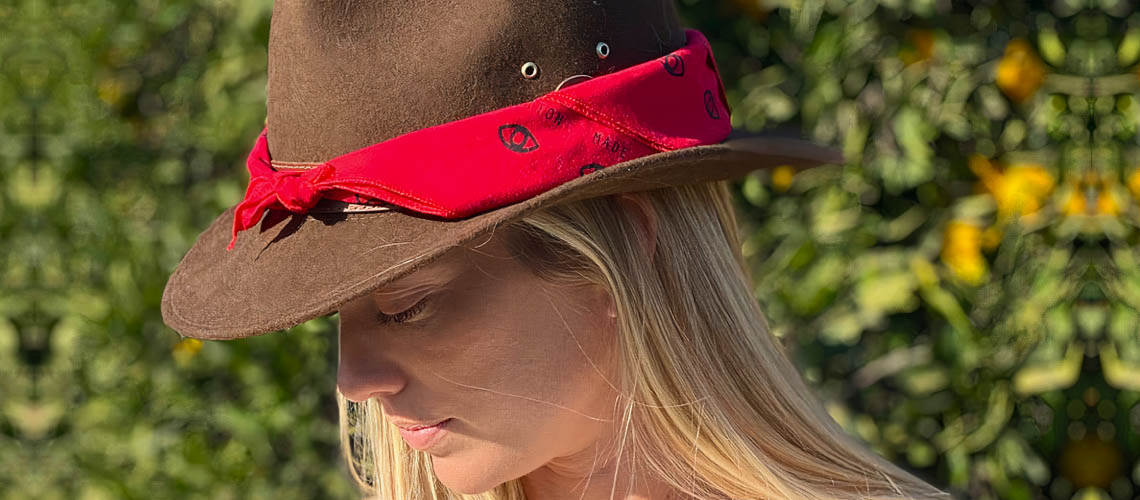 For your bright outfits
Your new amazing bandana for the most exciting adventures
Very durable. Highly unique. FUN.
Polka dots are fun and timeless, especially when they're on a bandana. This bandana brings it all full circle with high-quality cotton fabric.
Charming design
These are the highest quality when it comes to bandanas. Oversized water-based discharge print! Measures approximately 21" x 21".
Handmade product
Handmade product, water-based discharge ink that creates a soft and flexible finish, cut, sewn printed in the USA. Will get softer with every wash.
All-purpose item
You can wear this bandana as a handkerchief, a mask, a headscarf, a neckerchief, a beanie, a headband, a wristband, a bandage, or even as a sling!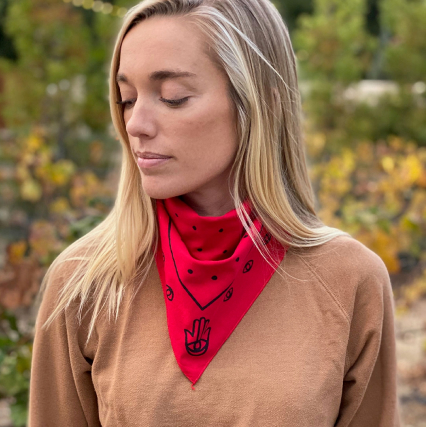 Excellent addition to your outfit
The simple yet all-time-favourite red polka dot cotton bandana is perfect for adding a stylish accent to any look for any occasion. So, whether you're getting ready to attend a festival, meeting up with friends on the weekend, or heading to a smart casual event, this is an absolutely marvelous accessory choice you just can't go wrong with!
About SHAI SHANTI
SHAI SHANTI based in beautiful Ojai, California Is An Evolving Collaboration With Artisans Aimed At Creating Luxurious, Designer Wearable Art And Home Goods.. The Diversity And Expression Of Our Designs Is A Direct Reflection Of The Beauty That Is Found In Nature And Humanity. Our Collections Have A Contemporary Bohemian Look With A Strong Emphasis On Individual Expression And Style. Born In 2004, SHAI SHANTI Is A Manifestation Of The Life Journey And Travels Of Shai Ardebilichi The Founder, Designer And Creative Director. Shai Ardebilchi Is A Recorded Percussionist Who Journeyed To California In 2001, From His Homeland In Israel, To Study Indigenous Ceremonial Arts. His Deep-Rooted Connection To Nature And Artistic And Musical Expression Are A Catalyst For His Creativity And Give Direction To The Brand.The Designs In Each Collection Are An Expression Of His Collaboration With Talented Individuals From Around The Globe. SHAI SHANTI Comes From The Hebrew And Sanskrit Words Meaning "A Gift Of Peace."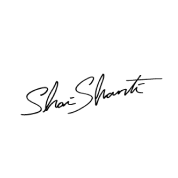 Designed In
Ojai, California