Time is quiet and elegant
Enrich your look with this exceptionally good-looking timepiece! Simple design along with a beautiful diamond engraved dial allows you to show your bright personality to the fullest!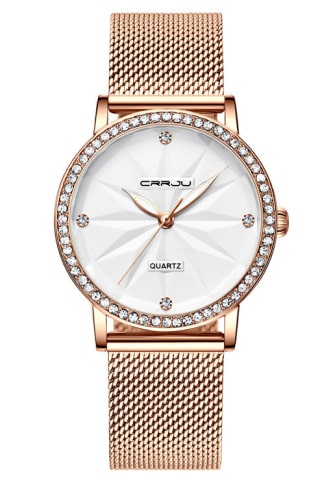 Fabolous watch for women
Watch parameters
Movement: quartz. Dial diameter: 1.4".
Band width: 0.7". Band length: 9.8".
Case thickness: 0.43". Weight: 2.04 ounces.
Water-resistant
The waterproof features of this beautiful watch allow you to safely wear them on a daily basis, ignoring any water splashing when you wash your hands, walk in the rain, or take a cold shower.
Watch materials
Case materials: alloy. A comfortable-to-wear stainless steel strap. A diamond-encrusted dial shining like the stars.
A great gift
This wrist watch is a great birthday, Christmas, or New Year gift for yourself, your family and friends.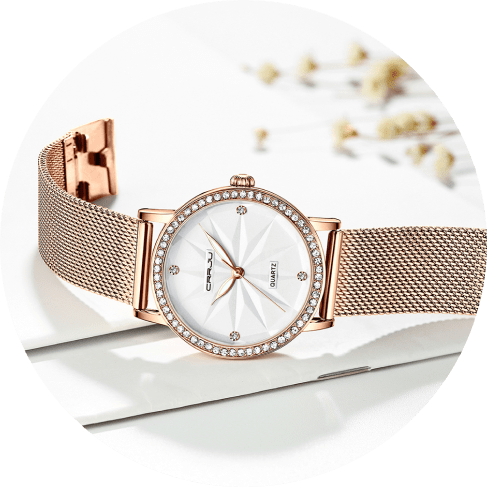 Great for any occasion
This fashionable wrist watch will add elegance to your outfit. Designed with simplicity in mind, its unique style pairs well with both casual and professional attire, making it a timepiece for all occasions.