Eloquent beauty
A lovely accessory
Inspired by the intricate beauty of nature, these delicately designed Flower Earrings will become a perfect addition to your jewelry collection. Add natural motifs to your daily looks!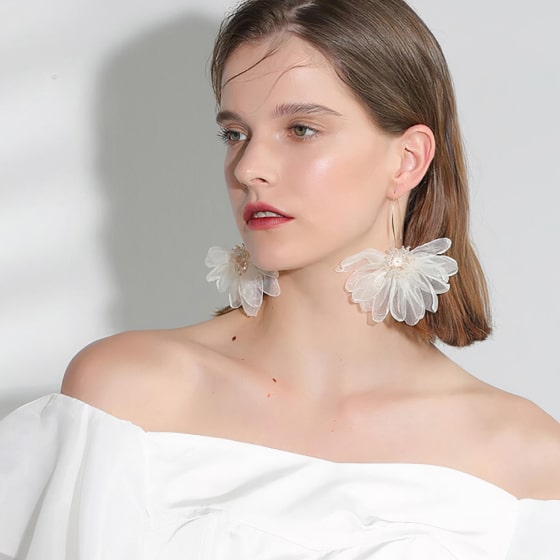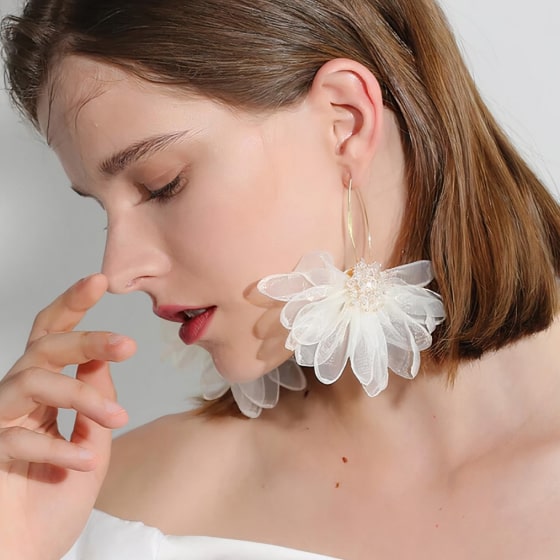 It's all in the details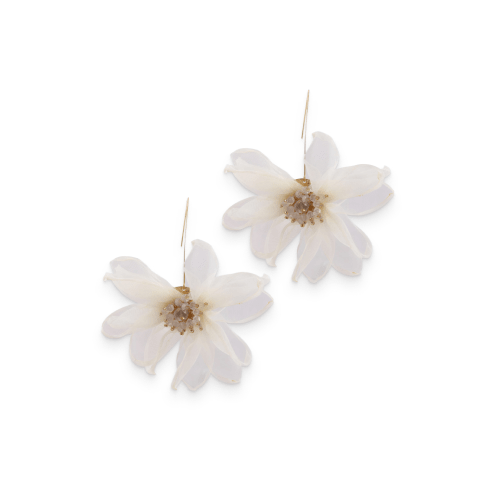 Earrings characteristics
These insanely cute Flower Earrings are made of organza and enchased with rhinestones. Size: 3.9 in.*3.9 in. Weight: 0.53 oz.
High quality
All the materials the earrings are made of are lead-free, nickel-free, and hypoallergenic. You don't have to worry about skin rashes anymore!
A meaningful present
The symbolic nature and refined style of these elegant Flower Earrings makes them a great present for your loved ones. Suitable for many occasions, the earrings represent purity and love. Make your significant other feel cherished and adored! Together with warm wishes these earrings will become a pleasant memory.