Men's chain bracelet with stones
A sharp and minimalistic touch to your look
Together with shiny stones, this golden bracelet will give your outfits an incomparable and tasteful kick. The geometrical shapes are classy and restricted, yet the golden foundation and stones balance the minimalism of it all. A perfect tandem of classy forms and bright colors and motifs. Balance is the key, right?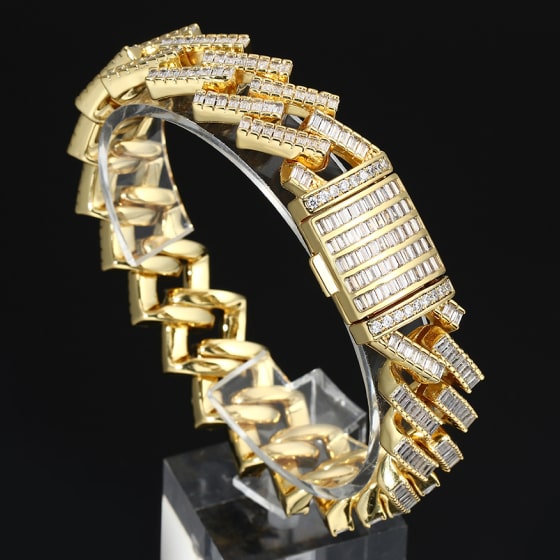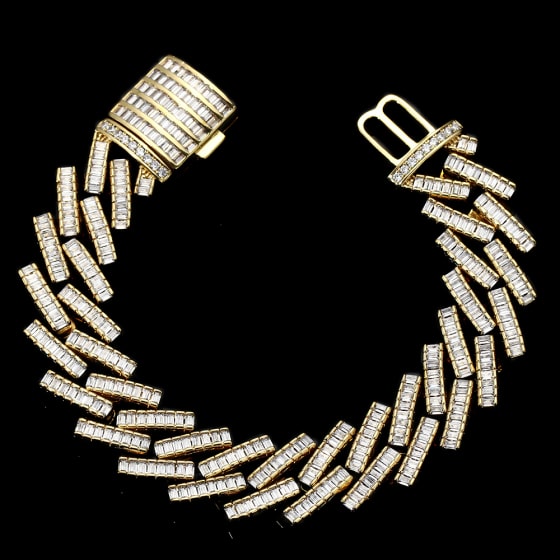 Intricate, simple, modest, gaudy
It can be hard to imagine something with all these qualities, but not impossible!
A luxurious addition to the image
Whether you'll wear it with the casual style, official, or extravagant – you can be sure that you'll look sleek on any occasion.
How to care for it?
The best option is to maintain the brand new look of it is to keep it away from water, and when it gets dirty – rub it with some alcohol.
Made from high-quality materials
Golden-toned brass is corrosion and rust-resistant. It's durable, wear-resistant, and won't crack easily. Take care of it and it'll last for years!
It has the perfect size
The bracelet is 8 inches long, 0.69 inches wide, so it will fit any arm easily. Enjoy the comfort AND the style!
Freedom in style is important
It doesn't really matter who you are, and what style you're the adherent of, you will find the best use for this bracelet. The versatility and design of it are incomparable, and you'll appreciate it!