Designed for fashionable looks
Your new favorite accessory
The extraordinary design of these Dragon Stud Earrings together with their vivid details will add the ultimate modern touch to your regular look.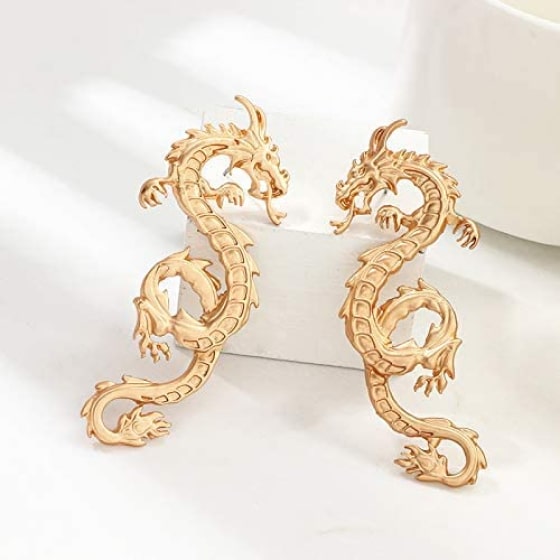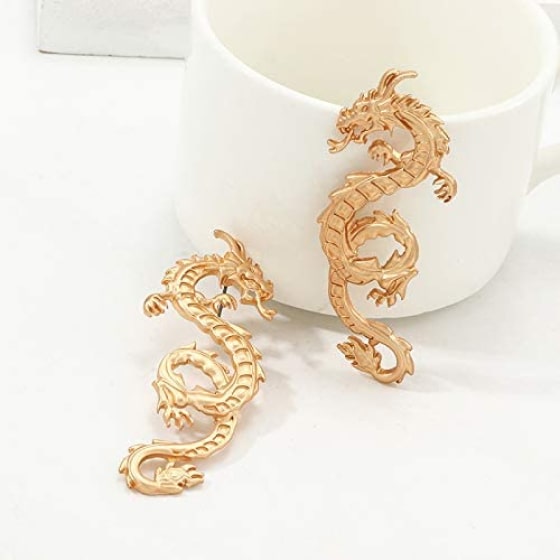 The accessory made to turn heads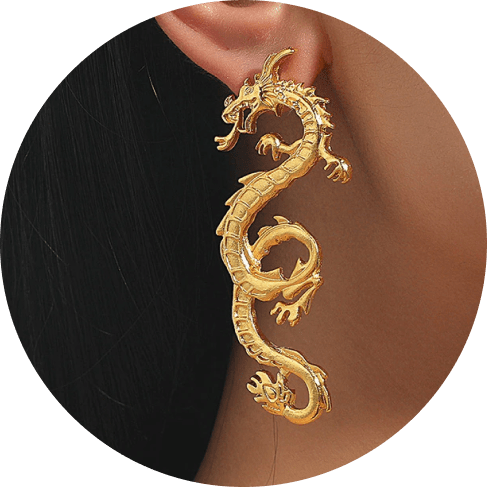 Earrings details
Color: gold. Size: 2.64 in.* 1.04 in. Weight: 0.7 oz. Material: alloy.
High quality
The earrings are made of a strong, durable, and long-lasting metal alloy. So, feel free to wear them every day!
An excellent gift
A trendy design of the Dragon Stud Earrings won't leave a woman indifferent. This gorgeous accessory will perfectly highlight a lady's jawline and skin tone. It'll become a stunning addition for both casual and classic outfits. Besides, a dragon symbolizes power, infinite wisdom, and longevity. Make your significant other feel confident and courageous!