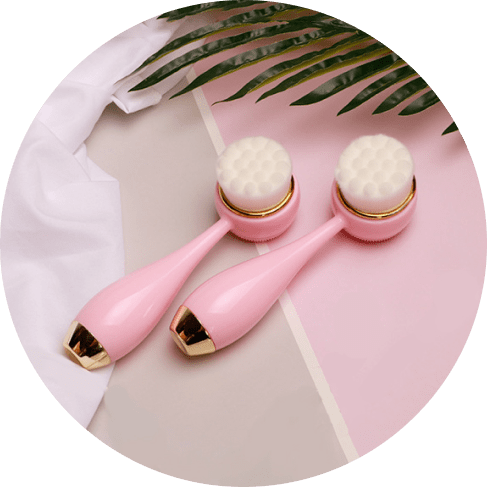 Step up your skincare game
Make your skin glow
Treat yourself to a perfect facial with the Double-Sided Facial Cleansing Brush! This brush is a great tool that will help you clean your skin properly and minimize the appearance of fine lines and wrinkles.
About the product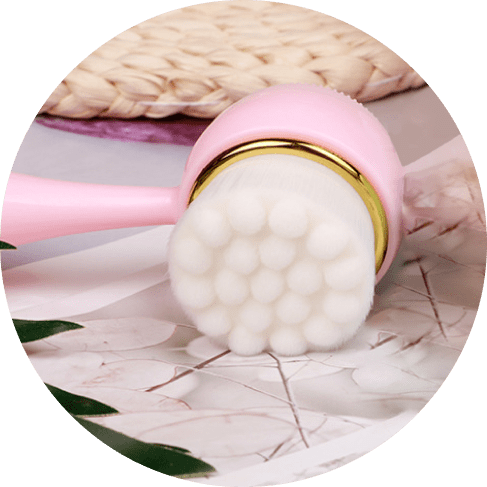 Perfect for sensitive skin
Don't worry about damaging your skin with this cute pink cleansing brush! Its bristles are super soft, and silicone bristles on the back of the brush are even softer, which allows you to clean your pores gently.
How to use
Apply your favorite cleanser to your face and neck. Dip the cleansing brush in water. Move it over your face in circular motions for a couple of minutes.
Cleaner, softer and fresher skin
Turn your bathroom into a luxurious spa with this wonderful Double-Sided Facial Cleansing Brush! This brush will gently and effectively clean your skin in a matter of minutes, remove all impurities, yet preserve skin elasticity and make it tighter-looking. Enjoy clean and glowing skin every day!