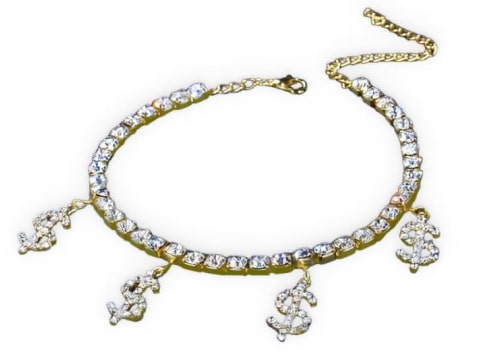 A fashionable accessory
Create a luxurious look
This extravagant Dollar Pendant Anklet will become a sparkling addition to your jewelry collection and elevate your style. Stand out from the crowd!
An accessory of your dreams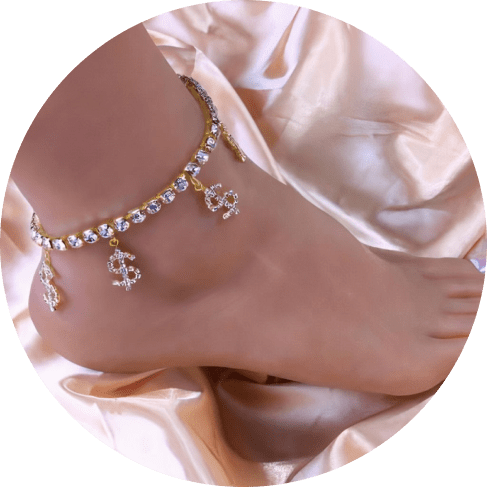 Anklet details
Crafted in brass, this gold-colored anklet carries four dollar pendants along its length. The chain is enchased with rhinestones, creating a beautiful gleam as the anklet catches the light.
High quality
Brass jewelry possesses high corrosion resistance. It's a strong, durable, and long-lasting metal. So, feel free to wear this anklet every day!
An astonishing gift
An anklet is not a common and obvious piece of jewelry that every girl is used to receiving. This makes it a surprising, fun, and unique gift. A posh Dollar Pendant Anklet will become a perfect addition to a lady's accessory collection! Besides their exceptional beauty, anklets are believed to have protective and healing powers.