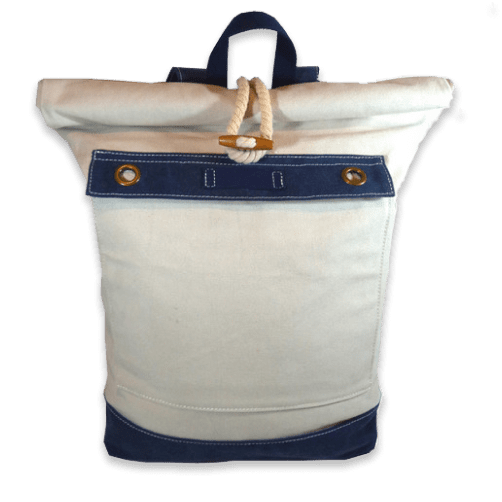 Anchor in on adventure with this clever travel bag
Pack up and rollup in style with the Daneberry Lilybet Rolltop Backpack. Our nautical-inspired design provides a touch of the outdoors for every boating or hiking trip. Make a statement with this well-crafted travel solution today.
Premium design
For long-lasting performance
Pack it all
Our bag is crafted from washed canvas and features a large outside pocket that has a flap and magnetic closure. On the inside, find a large interior pocket and lots of space for day trips and overnights alike.
Inspired by the waters
A cotton rope-loop closure with wooden button and blue-and-cream color palette create the ideal hit-the-seas look.
Adjustable for flexible mobility
The straps on our bag are adjustable so adults, teens, and kids alike can carry their stuff wherever the day takes them.
Sized for ease
The Daneberry Lilybet Rolltop Backpack measures 13" x 5" x 17" (L x W x H) for a sizeable carry-along for day trips and road trips alike.
Exceptional stitching + craftsmanship
From weekend adventures to everyday grab-and-go, experience build and wear from Daneberry you can count on with travel bags, ID tags, and lunch bags, all made with love out of sunny Orlando, Florida.