Trendy ring with meaning
Linking quality and style
Minimalistic rings are all the rage this season and picking up on this trend will show just how fashion-conscious you are. Chains symbolize fate and destiny, as well as connection and belonging, so get a pair of these rings and give one to your significant other!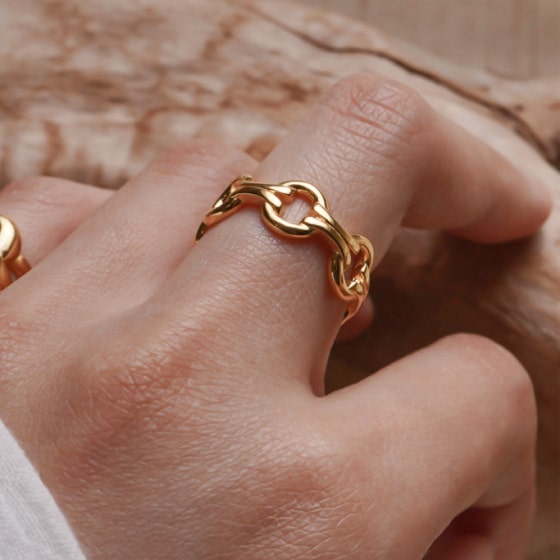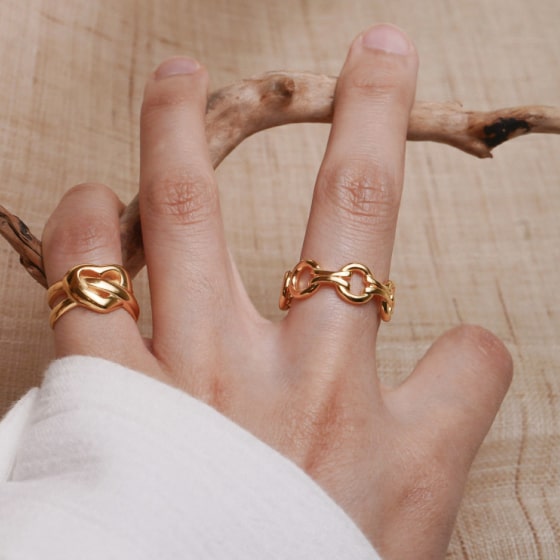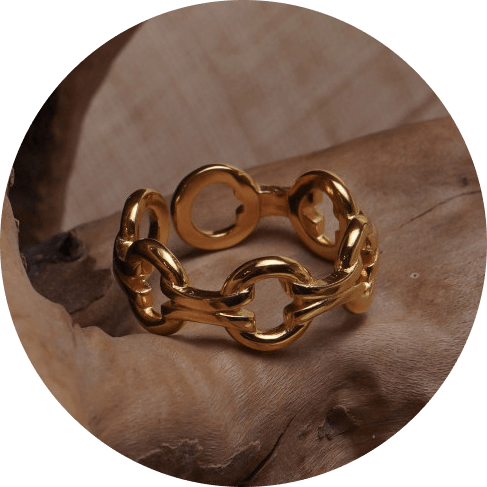 Easy to clean and store
Wipe the ring with soft wet tissue, let it dry, and you are good to go. Do not use abrasive cleaning products. Keep away from prolonged exposure to moisture, heat, and chemicals. Handle with care. Store separately in a cool dark place.
Made with great attention to detail
Our long-time priority is to make sure that our customers are happy with our products. Try this incredible piece of jewellery and see for yourself! Jewelry materials: brass. Shape: chain-shaped ring. Color: golden. Gender: Unisex. Size: adjustable.
Make a statement
Exquisite and unique
Finding a perfect ring can be a bit of an uphill battle, so it is really important to pay attention to the symbolism it brings. The pattern on the ring sends a strong message. You can wear it as an everyday accessory or purchase it as a gift for your loved ones to show your appreciation. Wearing this sophisticated ring will cause a chain reaction of admiration and excitement wherever you go!