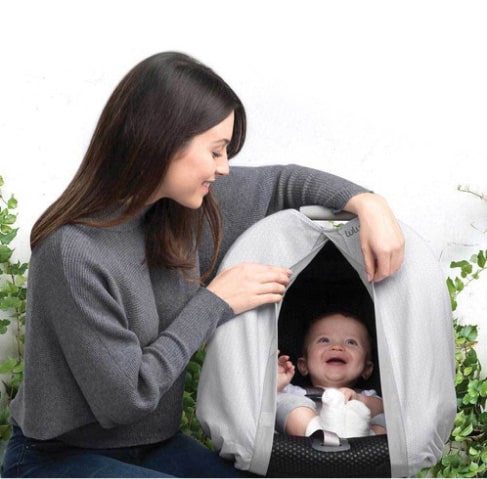 Essential sun protection
Allow your baby to take cover under the sun and away from elements like dust or rain with our Carrier Cover. Light, breathable fabric keeps your baby cool and comfortable while an exterior UV coating ensures protection from harsh sun rays. The best thing about our open-close baby covering? You can play games of peek-a-boo anywhere with your baby.
For nap and playtime
An on-the-go must-have
A universal fit
Our Carrier Cover features an elastic base band and convenient snap cover to attach in place to any baby carrier. Ultra-stretch fabric also goes the extra mile for a snug fit.
Catchin' Z's, uninterrupted
The velcro and button closures of the covering allow you to check on your little one without waking him or her up.
From beach to park and beyond
Wherever you go, you little one can come along too — and stay protected. Block out sun rays, mosquitos, and irritants in the wind and air with our Carrier Cover.
No installing + removing everywhere you go
Keep the cover on for your little one but keep moving — our Carrier Cover features a wide top opening to allow your carrier handle to stick out.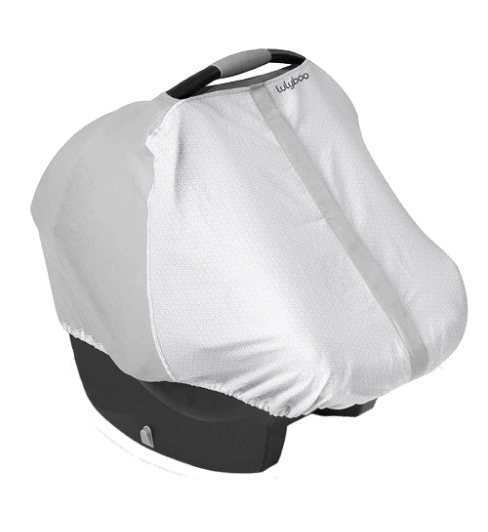 Wash the shield
Our Carrier Cover is hand- and machine-washable for low maintenance.
Breathe and keep cool
The lightweight fabric of our cover allows maximum breathability for your baby while keeping out heat for safe sun cover on the hottest of days.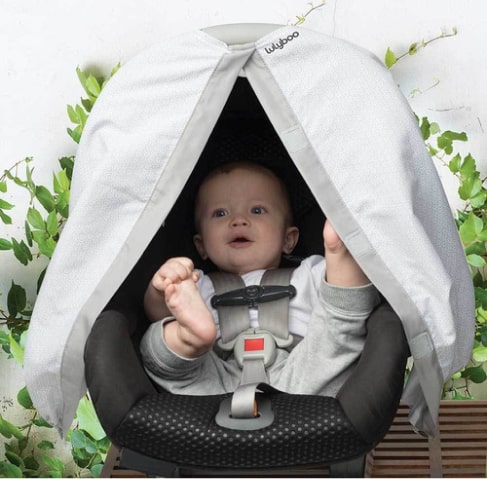 Made from love & ingenuity
Lulyboo is an award-winning brand of ergonomic lounge, blankets, and on-the-go comfort accessories to make travel and everyday demands of modern life easier for babies (and their parents). Discover all the ways Lulyboo can add charm and convenience to your life today.
About Lulyboo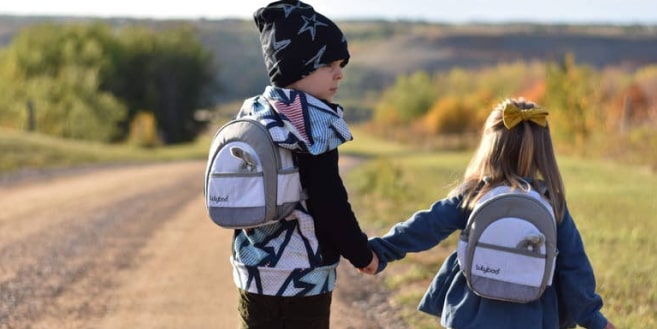 LulyBoo is the culmination of love and ingenuity. LulyBoo was created by Pazit Ben-Ezri, a mother of four looking to simplify her life and comfort her babies. Pazit's first lounge was made in her kitchen, mostly with household items. From these humble beginnings, grew what is now LulyBoo, and its wide array of stylish, high-quality lounges and other travel baby accessories. LulyBoo products wrap babies comfortably in love, while giving you the convenience you need for an active daily routine. These are products for the modern family. The LulyBoo line of signature products and accessories provides the ease of portability, without sacrificing your baby's comfort or safety. These versatile products are designed by a mom, so simplicity and functionality come first. Whether you're going to the park, the supermarket, or even to another country, Lulyboo creates a special place your baby can call home, wherever you take them.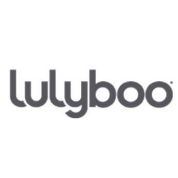 Designed In
Lake Forest, California