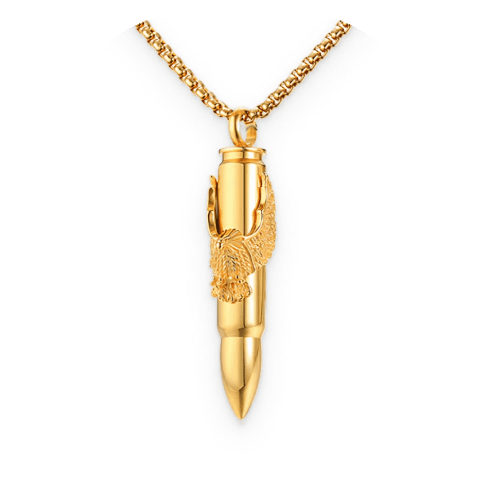 Magnificent elegance
A graceful accessory
This charming Bullet Pendant Necklace will wonderfully complement your daily outfits and become a stunning addition to your jewelry collection!
Make a bold move!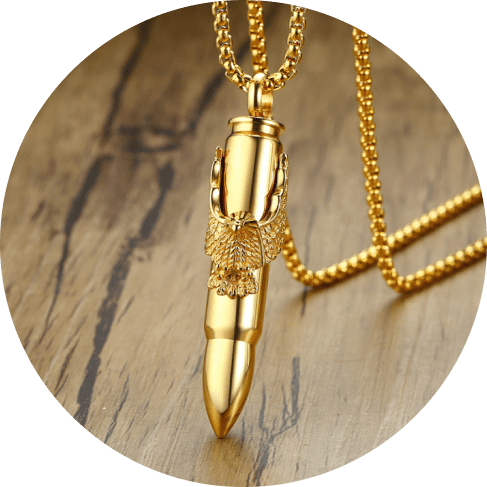 Necklace details
A 23.6 in. long chain is made of stainless steel. A gold-toned bullet pendant is decorated with a majestic eagle outspreading its strong wings.
Care tips
Since stainless steel accessories don't get corroded or rusted, you can wear this necklace on a daily basis! Keep it in a cool, dry place. If stained, wash in soapy water, then clean with a soft cloth.
An exquisite gift
A chic design of this Bullet Pendant Necklace together with its elegant details won't leave anyone indifferent! Suitable for both men and women, this necklace carries a deep meaning. An eagle represents release, freedom, loyalty, and longevity. Feel brave and free wearing this sophisticated piece of jewelry!