Hi-tech jewelry?
We're on it!
When beauty meets technology, fabulous things happen. This set of bracelets is a shining example! Apart from actual beaded bracelets of glass and stone, the set also includes a bracelet-like iPhone charger!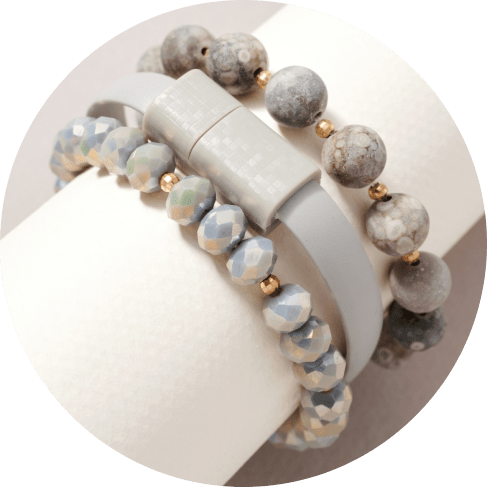 Why choose one if you can have it all?
A fashion accessory and a handy device go so well together!
A charming piece of jewelry
With classy beads made of glass and natural stone, the decorative part of the set is exceptionally fine to touch and look at. The USB charger rocks, too!
Truly comfy fit, indeed
All these stretch bracelets come in one size that can easily fit any wrist. And with the materials being used, you can wear them safely with no concerns!
Exceptionally practical device
The USB charger included in the set is irreplaceable if you want to take care of your iPhone battery wherever you go and whatever you do.
A great way to stay chic at all times
With its fancy look and exceptional functionality, this set is a great companion for every occasion – and any clothing style you prefer.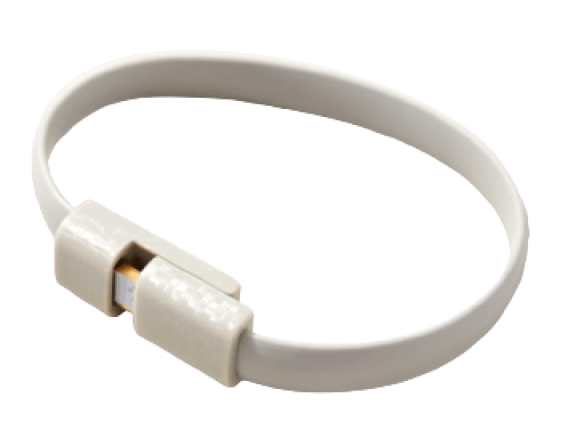 Your safe and responsible choice
Made of zinc, brass, beads of glass and natural stone, rubber, and plastic, these bracelets are lead compliant and nickel-free, which you will most certainly appreciate. Please note: the set does not include a power adaptor, and the USB bracelet can not charge itself!