Simple & elegant
Minimalist design with a unique texture of the dial. Gold on black durable style, pair it with any type of outfit from casual to sporty and everywhere in between. It fits for daily use!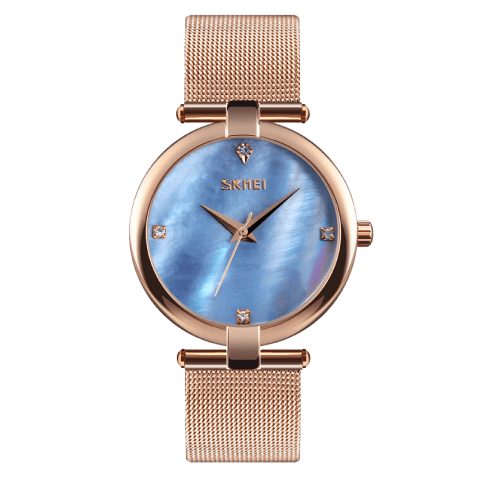 Watch specifications
Watch size characteristics
Weight: 1.9 ounces. Movement: quartz. Dial width: 1.3". Dial thickness: 0.4". Band width: 0.7". Watch length: 9.45".
Watch material details
Mirror: glass. Case material: zinc alloy. Band, buckle and back of the case materials: stainless steel. Dial: glass.
A simple fashionable design
A watch with a unique simplistic design with no hour indicators. A perfect companion that will amplify your look with style.
Water-resistant
A great watch for daily needs and any occasion. Safe from rain and splash water when you wash your hands. It is not recommended to soak in water for a long time.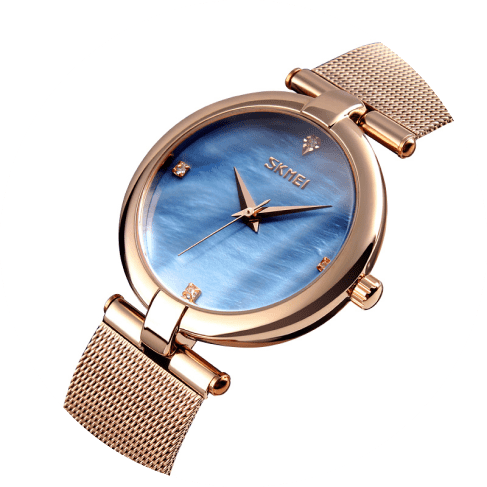 Simple style meets elegance
The elegant diamond dial is made from a highly clear and transparent resin mirror, the glass is extremely hard and pressure-tolerant. Simple and elegant, this women's wrist watch is suitable for any occasion.