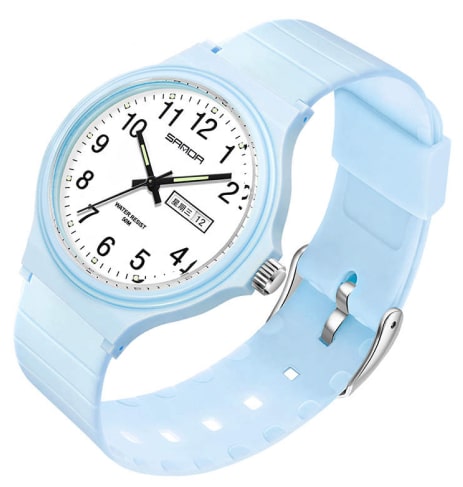 Young wristwatch for children
Great, light and casual for everyday use
A great fashion wrist watch with a clean design that will inspire and instill new breaths of joy into your children's lives. Perfectly matches any outfit your child decides to wear.
Watch specifications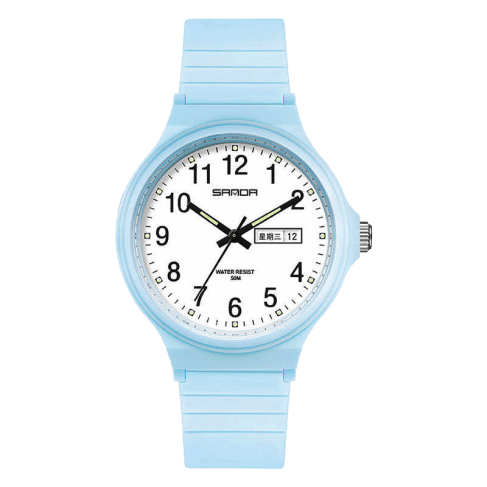 Watch details
Movement: quartz. Case materials: ABS. Weight: 0.85 ounces. Dial width: 1.6". Dial length: 1.67". Strap width: 0.7". Watch thickness: 0.4". Total length: 9.3". Color: blue.
Watch features
Stores sunlight energy and releases luminous light energy at night. Waterproof, which makes it great for handwashing, a cold bath, and walking in the rain. Stable and shockproof. Improved dual calendar movement.
Elegant design with clean lines
Provide your child with an elegant timepiece they can wear anytime, anywhere. Designed with precision and made from high-quality materials, our watches are perfect for your kids' everyday adventures. With this stylish timepiece, you can teach your child to easily keep track of time and stand out from the crowd of other kids!