A fashionable accessory
Create an ultra-modern look
Grab the spotlight with this stylish Black Leather Bracelet. Designed for both men and women wanting to create a fashionable look, this bracelet is a stylish accessory perfect for any occasion.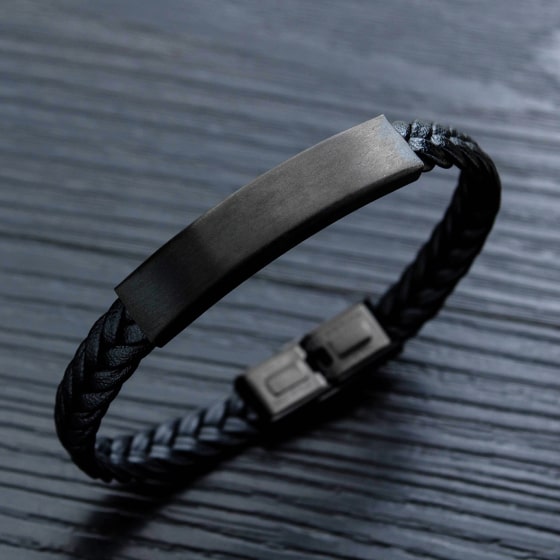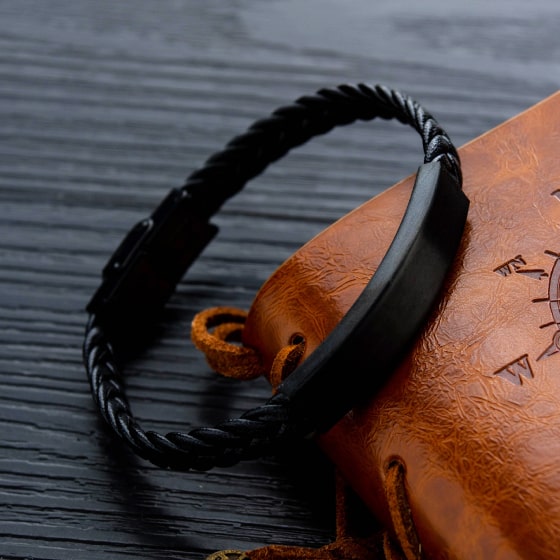 An accessory that never goes out of style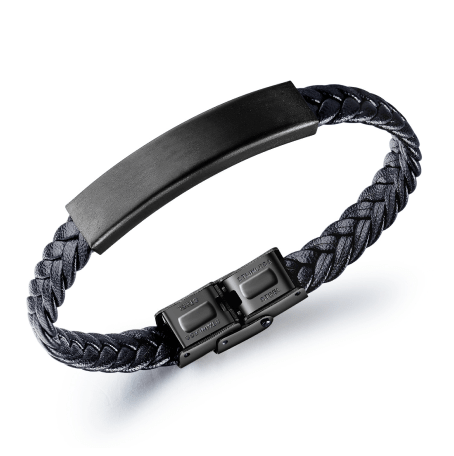 General characteristics
Color: black. Length: 8.3 in. Materials: polyurethane leather, stainless steel.
Care tips
Regularly clean the bracelet with a soft cloth. Do not soak in water. Store away from direct sunlight to avoid fading.
An accessory made to last
Made of high quality materials, this Black Leather Bracelet is strong and durable. Feel free to wear it everyday! Universally sized, the bracelet perfectly fits most wrists. The magnetic closure won't let it fall off your hand.