Do it yourself!
Create long lasting candles right at home
Sweet-smelling all-natural beeswax candles are easy to make and require no melted wax or special molds. You will be very impressed with the light they generate and the amount of time it takes them to fully burn out.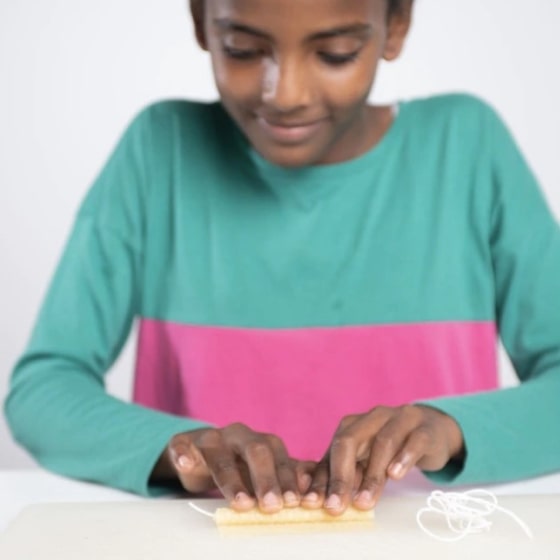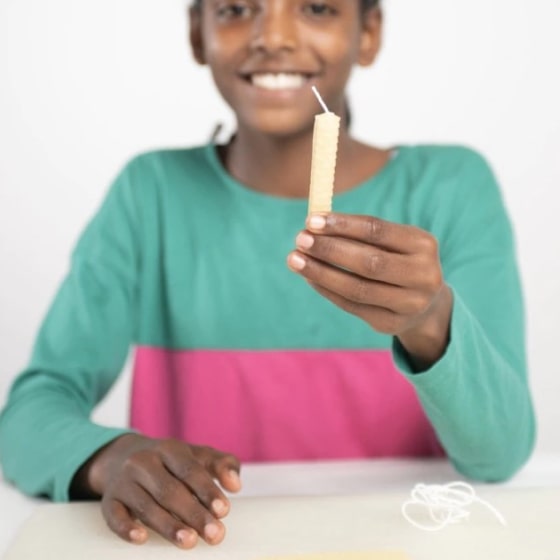 Candle kit specifications
What you should know about this item
What this kit contains
This beeswax honeycomb candle kit contains everything you need to make seven four inch candles to freshen up your home.
A bright colored flame
These honeycomb candles generate a bright, steady flame that you will definitely love, especially when gracing the top of a special birthday cake!
They burn for quite some time
The candles are made out of quality material and are big enough to burn for approximately one and a half hours.
Made in the USA
You'll be delighted to hear and know that this beeswax honeycomb candle kit is made right here, in the United States of America.
Bring in more light into your life
This safe for kids beeswax candle making kit is a perfect gift for the holidays! Not only the flame lasts for quite a while, but it also generates a heavenly scent you will definitely be fond of and after you run out of them, you will surely want more.
About eco-kids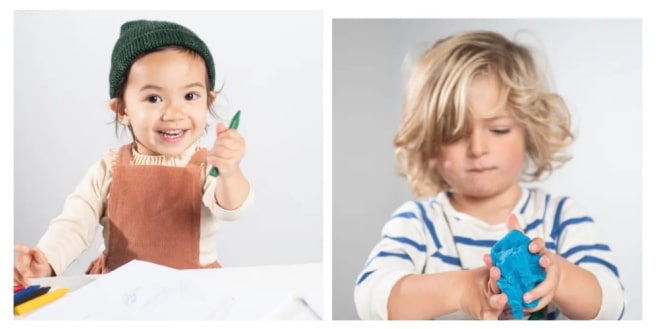 eco-kids started as a family run business that produces all natural art supplies. It began simply, as all good things do, with the molding dough recipe Cammie's mom made for her as a child. After incorporating natural ingredients into the recipe, the dough was transformed into eco-dough, rich in color, soft in texture, with a delicate aroma like no other. In 2008 Cammie and Kip began selling it at farmers markets. From there, Eco-kids evolved.
This woman owned business lives by the mantra — creative play the natural way. Products are developed with this belief in mind. From using non-toxic, natural ingredients to the unique packaging, Eco-kids works with environmentally friendly companies from around the United States to bring you fresh ideas in the world of art supplies.
The kids test and ensure the art supplies are fun to play with — after all, that's what it's all about.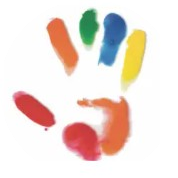 Designed In
Portland, Maine