Designed for classy looks
An elegant and stylish necklace
The Ball Pendant Necklace beautifully captures the spirit of modern girls. This rose-gold-colored necklace is a subtle way to make a sparkling statement.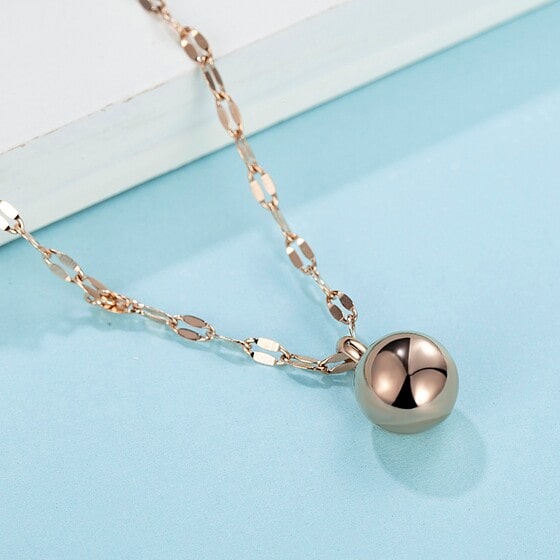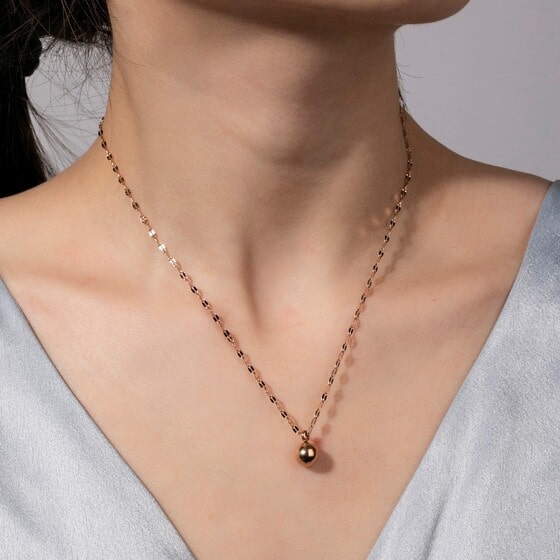 It's all in the details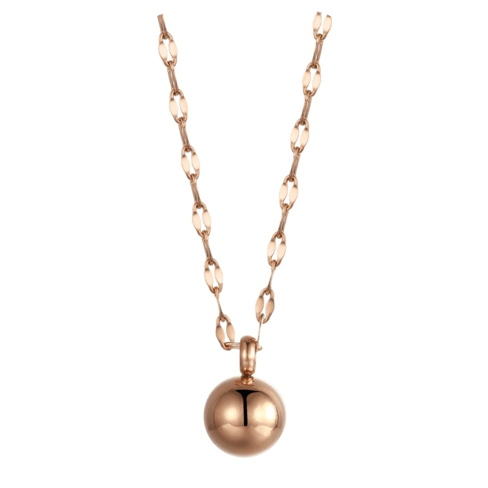 Necklace characteristics
The Ball Pendant Necklace is made of stainless steel. The length of a cable chain is 18 in + 2 in.
Care tips
Stainless steel accessories don't get corroded or rusted. That's why you can wear this necklace on a daily basis! Keep it in a cool, dry place. If stained, wash in soapy water, then clean with a soft cloth.
Make your outfit cooler
The rose gold ball pendant necklace is a piece that really pops. This classic accessory will be easy to match with any of your regular outfits. You will feel confident and receive lots of compliments while wearing it.